Applications deadline August 10th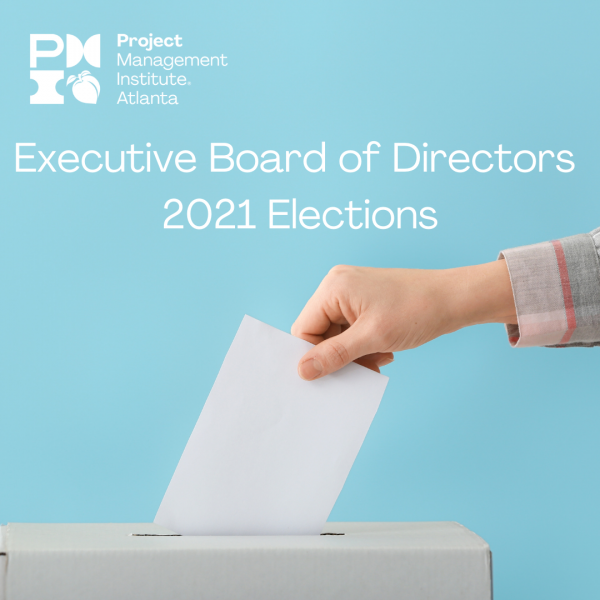 The PMI Atlanta Chapter has over 5,000 members and is guided by an Executive Board. The Board performs strategic planning, develops the chapter budget, procures services through contracts, and provides support and development to the Leadership Team, which in turn oversees the day-to-day operations. Please review the Executive Board Standard Operating Procedures.
If you are a PMI Atlanta member in good standing and meet the position requirements, we encourage you to seek a position on the Board. Serving on the Board is a great opportunity to provide leadership and strategic direction to one of the largest PMI chapters in the world.
Chair Elect - 3-year term - January 2022 to December 2024 (Year 1 as Chair Elect, Year 2 as Chair and Year 3 as Past Chair)
Director-At-Large (Director 4) - 2-year term - January 2022 to December 2023

Treasurer - 2-year term - January 2022 to December 2023
2020 Elections Timeline
| | |
| --- | --- |
| July 16 - August 10 | Accept applications from candidates |
| September 1 | Elections process begins |
| October 22 | Introduce new Executive Board members at the PMI Atlanta 40th Anniversary Celebration |
| Q4 2021 | Onboarding officers |
Be on the lookout for more communication about the upcoming elections and your opportunity to get involved and participate.

Please email the Nominations Committee for with any questions.