The PMI Atlanta Chapter Nominations Committee would like to present the following results in our 2021 Executive Board of Directors Elections. Congratulations and welcome to the team!
Chair Elect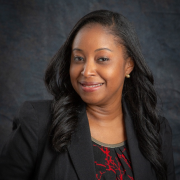 Nevella Paul is a passionate humanitarian who finds great reward helping others and organizations succeed. Her desire to help others was developed at a young age. For many years, she has observed her parents helping the less fortunate in the community by giving their time, talent and resources. Being a blessing to others is in her DNA!
She is an avid learner who seeks to improve herself constantly, in turn using newly acquired knowledge and skills to help others improve. She has a Master's in Business Management with a specialization in Project management. She is currently pursuing a Doctor of Business Administration degree in Organizational Leadership, her goal is to utilize this knowledge to support organizations in the areas of leadership, strategic management, people management and change management. Nevella's excellent performance in her doctoral studies led to her membership induction to the National Society of Leadership and Success (NSLS). She holds multiple professional certifications in Project Management Professional (PMP), Project Management Philips Practitioner, NSLS Leadership Foundation and others.
Nevella is a Business Continuity Project Manager at Philips. She has developed and implemented disaster recovery plans to minimize interruptions to business operations. She is also a servant leader with the PMI Atlanta Chapter as the VP of Special Interest Forums, leading a team of 70+ volunteers. Outside of work, school and volunteering, Nevella enjoys spending time with her daughter and family, working out, dancing, reading and listening to motivational podcast.

Secretary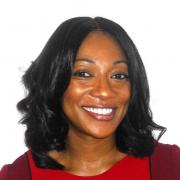 LaShekia Barker brings a remarkable breadth of experience and business knowledge. She has over 15 years of successful project management experience, coupled with Prior Big 4 consulting experience cross industries, including but not limited to human resources, banking/finance, information technology, and regulatory compliance. She demonstrates a successful track record of identifying solutions to problems, developing action plans and achieving results. LaShekia is a Global Business Process Leader with The Coca-Cola Company focusing on the Digital Transformation of the Talent, Career Development, and Learning products.
LaShekia's diverse and intense academic, professional and leadership experiences coupled with her global perspective make her an asset to the PMI Atlanta Executive Board of Directors. She brings a unique combination of digitization, automation, and regulatory compliance. LaShekia is a certified Project Management Professional (PMP) with dual degrees in Computer and Electrical Engineering. In addition to her PMP, LaShekia achieved her Certified Scrum master (CSM) and Certified Scrum Product Owner (CSPO) credentials. Complementing her strong educational training has been her varied work experience. LaShekia brings +10 years consulting experience in the private and public sectors. Through challenging leadership positions, she demonstrates the ability to lead and motivate high performing teams, even in high-pressure environments.
LaShekia earned a Bachelor of Science in Computer Engineering and a Bachelor of Science in Electrical Engineering from Florida A&M University. When she is not busy driving transformational initiatives, she is spending quality time with her family or playing in various tennis leagues and tournaments in the Atlanta area.
Director-at-Large 3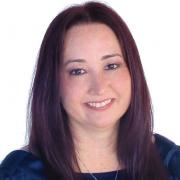 Tamae Partain is a Civil Engineer with nearly twenty-five years of experience who specializes in Program and Construction Management, Operational Improvements & Process, as well as Infrastructure. She is a unique breed of engineer in that she does not specialize in one specific discipline. She has experience in a vast amount of infrastructure projects including building construction, water treatment plants, dams, reservoirs, landfills, railroad, materials, parks, roadways, bridges, pedestrian enhancements, traffic, as well as ATMS / ITS Fiber. Her specialty is in delivering programs / projects that are on time, under budget, and something the end user will be proud of no matter what obstacles are thrown at her.  She has been blessed with helping better communities and governments. She assists others in making their dreams a reality. Her clients present her with an idea and she makes it happen. She takes projects through concept, design, environmental, land acquisition, utility coordination, funding / finances, permitting, stakeholder coordination, public relations, contract administration, bidding, procurement of goods and services, scheduling, construction, submittals, testing, QA/QC, and audits until completion. She loves the challenge of problem solving. 
She currently volunteers and serves as the Vice President for the NAWIC Atlanta chapter. She is also active with ACEC, ASHE, WTS, Council for Quality Growth, various City and County organizations, as well as with her daughter's school. Her past volunteer experience is extensive and is across various humane societies, civic organizations, youth organizations, STEM organizations, and other non-profits.