The PMI Atlanta Chapter Nominations Committee is proud to present the following candidates to the membership. Each PMI Atlanta Chapter member will receive an email with a unique link to cast your vote.
Voting in the Chapter Elections will commence on Monday, September 25.
Meet the Candidates
Chair-Elect Candidate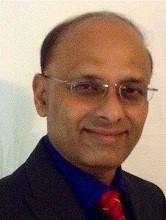 Venkata Patt, PMP
Venkata "VP" Patt embarked on his professional voyage in 1993, steering both onsite and offshore software development contingents at Hewlett-Packard (HP) in Palo Alto, CA. Driven by visionary leadership, Venkata has an unyielding ambition to enhance his stewardship, aligning his trajectory with the values upheld by PMI. In 2001, Venkata took an entrepreneurial leap, co-founding JSRAMS to offer cutting-edge Supply Chain Visibility solutions to a diverse clientele in California. 2011 marked a pivotal juncture when HP transitioned Venkata to Atlanta, entrusting him with the helm of the ERP Program Management. His career path further intersected with General Motors, where he played a pivotal role in the PMO Leadership, orchestrating the Dealer Marketing Solutions. Subsequently, at Equifax, Venkata distinguished himself as the PMO Director and Chief of Staff, directing the Fraud & Analytics Program. Currently, he holds the reins as the Program Director at JSRAMS, shepherding a robust $25M portfolio. His consultancy acumen benefits premier organizations, notably a top-tier transportation provider linking every eminent Eastern seaport and operating the most comprehensive intermodal network in the East. With a versatile foundation in software development, product sales, marketing, and customer experience, Venkata champions a tailored "Buy & Integrate" model for solution delivery. An adept relationship builder, he collaborates effectively with diverse stakeholders and end-users, fostering an ecosystem of continuous improvement benefiting every stakeholder from customers to investors. Committed to personal and professional growth, Venkata is a regular at leadership conclaves, advocating core tenets like accountability, integrity, teamwork, and his personal credo—boldness. An unwavering believer in the transformative power of positive thinking, VP ceaselessly broadens his professional nexus, enhancing leadership capabilities within teams. Known for delivering top-tier solutions with punctuality, Venkata possesses the rare gift of turning tumultuous situations into structured triumphs. His affinity for creating personal bonds, coupled with his organizational prowess, makes him an indispensable asset.
Professional Milestones:
2006-2007: Program Manager, PMI Sacramento Forums.
2007-2010: CIO, PMI Sacramento - Technology Division.
2011-2014: VP of Industry Forums, PMI Atlanta.
2014-2021: VP of Technology, PMI Atlanta.
2021 - Present: Director-At-Large, PMI Atlanta (Director 4).
Volunteer Experience:
My commitment to volunteerism has led me to serve various organizations with a primary focus on community upliftment. My engagement with PMI has been especially rewarding, allowing me to intertwine my passion for technology with professional development. In Sacramento, 2006, I embarked on my PMI volunteer journey by leading multiple forums. This offered me a platform to interact with professionals across a spectrum of industries, united by shared aspirations of leadership excellence. Recognizing the potential for streamlining, I later assumed responsibility for the Technology Division, consolidating our IT endeavors with a single vendor. This restructuring led to a noteworthy 70% cost reduction while centralizing web hosting solutions and fortifying security, particularly in payment gateway protocols. Upon transitioning to Atlanta, my PMI involvement expanded. I managed 4-5 industry-specific forums and championed the inception of the Technology and Healthcare forums in partnership with HP and Philips. By mid-2014, I further economized our operations, trimming costs by approximately 80% through platform consolidation focused on web solutions, content development, and robust security. My contributions extended to supporting the finance team with system audits and subsequently aligning with the PMI Board and Leadership. Together, we migrated to the Microsoft Office Suite, introduced efficient systems like the Help Desk, and implemented security training for our volunteers. Collaborating with PMI Global further optimized our event management costs, solidifying my role in overseeing IT operations. In my tenure as a Director-At-Large, I ushered in pivotal changes, amplifying efficiency, and strengthening security within the technology domain. This also encompassed astute vendor management. In addition, I held the distinguished role of voting member on the executive committee. Entrusted with tasks by the Chair and board, I occasionally filled in for other board members, revising crucial elements like SOPs, strategies, finances, and audits. As a liaison to The Technology Team (TTT), I provided mentorship, encouraging members to assume leadership positions and championing active recruitment of volunteer leaders. These multifaceted volunteering engagements have immensely enriched my leadership acumen and honed my professional skill set.
Vision Statement:
For over 15 years, my journey with PMI has spanned the Sacramento and Atlanta chapters. In this duration, I've been privileged to earn the trust of both the Board and Leadership teams. As I step into the Vice-Chair role, my emphasis will remain on amplifying membership benefits while ensuring fiscal prudence. In a Servant Leader capacity, my goal is to champion the continuous enhancement of our Chapter, prioritize members' benefits, and collaborate with the Treasurer to curtail unwarranted expenses. I'll drive strategic decisions to ensure alignment with our chapter's mission and vision, mentor teams, and foster robust relationships with PMI Global and chapters nationwide. Participation in public and chapter events is also on my agenda, aiming to unify volunteers and members. With over two decades in the professional sector overseeing Profit & Loss, I'm well-positioned to maintain our chapter's fiscal health. I'm committed to meeting PMI Global's statutory requirements, including metric publications, a commitment that I've demonstrated in my previous role as Director-At-Large (Director 4). My leadership mantra revolves around the 3Ls - Listen, Learn, and Lead - supplemented by the 3Ps - Practicing Patience and Perseverance. Whether it's organizing public events, speaking engagements,
volunteer recruitment, conflict resolution, or team building, I've consistently worked to uplift our chapter, its volunteers, and its members. As we look to the future, I aim to reinforce PMI Atlanta's Mission and Vision by collaborating cross-functionally, whether it's through coaching or learning from our teams. Leveraging my extensive network for PMI branding will usher in advancements via corporate events. Success, for me, is defined by: • Setting clear goals • Navigating obstacles • Cultivating a positive mindset • Overcoming self-doubt • Welcoming challenges • Staying committed to the course • Demonstrating collective accomplishment In all endeavors, I'll be an active participant, ready to lend a hand and uplift PMI Atlanta's stature, serving the Board Leadership team as a steadfast supporter.
Treasurer Candidate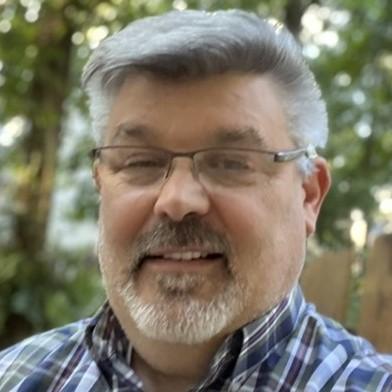 Darron Russ
I am a native of the Atlanta area. I grew up in Stone Mountain, GA. I went to Tucker High School and then went to Georgia State University where I studied Finance and Accounting. I worked for several years for manufacturing companies like Playtex Apparel and gained experience with both accounting systems and IT systems. I went to Mercer University in Atlanta for a Masters in Accounting and passed the CPA exam. My interests took me more in the IT direction and I became very enamored with ERP systems and implementations. These projects led me to become a member of the PMI and the Atlanta Chapter in 2015. I passed the PMP exam that year and have been involved in many projects since that have utilized everything, I've learned about project management. I'm very grateful to be a member and to give back a little of what I have gained.



Director-at-Large Candidates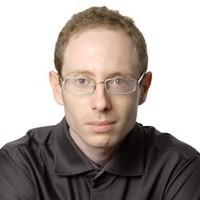 Konstantin Derenstein, PMP
Konstantin Derenstein is a Director at Avanade with over 20 years of experience driving digital transformation and strategic value for clients. He specializes in cloud migrations, complex project delivery, and translating strategy into operational objectives.
Key skills include:
Enterprise Architecture
Cloud Migration and Modernization
Software Engineering
Project Management
Konstantin excels at simplifying technical complexities and managing project intricacies to achieve business outcomes. He is a dynamic leader experienced in fostering cross-functional collaboration, developing high-performing teams, and engaging with executives to provide strategic clarity. In addition to his professional accomplishments, Konstantin actively gives back to the community through volunteering. He holds an MBA and a B.S. in Computer Science. His commitment to continuous learning is exemplified through numerous industry certifications.
Volunteer Experience:
As Vice President of Technology at PMI Atlanta, I've embodied a servant leader mindset, driving strategic initiatives that ushered in technology modernization. With a project management and tech background, I've been vital in the IT team for years. Among my proudest achievements is shifting from outdated to cutting-edge solutions. For instance, overseeing the move from Zoho to Office 365 streamlined communication and boosted collaboration across committees. This shift showcased my
commitment to tech for operational efficiency. Amid Covid-19, the Technology team played a pivotal role in enabling virtual meetings. This highlighted the importance of tech in maintaining connectivity and productivity. As part of our modernization, I led the adoption of iPad Tablets, empowering our in-person meeting presenters and reflecting our innovation commitment. At my core is nurturing team collaborations. This spirit, especially during transitions, fosters innovation and collective challenge-solving. In essence, my VP role emphasizes servant leadership, tech innovation, and operational excellence. I'm committed to pushing boundaries, serving PMI Atlanta's mission through transformative tech.
Vision Statement:
As a potential Director At Large for PMI Atlanta, my vision rests on three transformative pillars that collectively shape a dynamic and impactful organization. My primary commitment is to leverage technology for enhanced member experiences. By utilizing data insights, we'll personalize engagements, enriching in-person and virtual interactions. Through a seamless online and mobile presence, we'll cater to diverse preferences, ensuring convenience and relevance. This approach will not only deepen existing member engagement but attract new ones by showcasing PMI Atlanta's value proposition. I am dedicated to streamlining volunteer contributions. By minimizing friction and maximizing collaboration, we'll empower volunteers to contribute effectively. A culture of shared knowledge and cross-functional teamwork will amplify collective impact. Efficiencies will be paramount as we elevate the volunteer experience, ensuring each role is fulfilling and impactful. Nurturing our internal team will be a cornerstone. Professional development opportunities will foster growth, infusing our organization with fresh ideas and perspectives. We'll harness this energy to explore new opportunities, ensuring PMI Atlanta remains agile and relevant. In sum, my vision is a PMI Atlanta that thrives in a digital age, engages members with tailored experiences, amplifies volunteer contributions, and embraces growth and innovation. By strategically advancing each pillar, I aim to lead PMI Atlanta into a future that's vibrant, influential, and ever evolving.
Tamika Smith, the Chief Operations Officer at the National Association of Chronic Disease Directors (NACDD), has extensive experience and expertise in driving operational excellence, strategic planning,
and cross-functional leadership. She holds a bachelor's degree in interior design from the American Intercontinental University in Atlanta, GA. This degree afforded her a rewarding career of over 18 years in commercial, hospitality, and residential design. In 2011, she joined NACDD to manage member services initiatives and led the creative direction for the Association's marketing collateral. Moving from the corporate to the nonprofit sector inspired her desire for mission-driven work, which led her to pursue a Master of Science in Management and Leadership and an MBA from Western Governor's University in Salt Lake City, UT, where she built a strong foundation in organizational management. Her academic background and natural leadership abilities have consistently driven operational efficiency while managing complex projects. Throughout Tamika's career at NACDD, she has held various leadership roles that solidify her position as an exceptional operations executive. These roles include project management, strategic planning, business analysis, and process improvement. She builds high-performing teams by establishing trust with key decision-makers, solving complex problems, and delivering on organizational goals by fostering diversity and inclusion within team culture. Her ability to effectively align cross-functional teams has contributed to organizational growth and success. Outside of work, Tamika is passionate about mentoring emerging leaders and giving back to the community. She also enjoys playing tennis, traveling, and spending time with her family.
Volunteer Experience:
I have volunteered at Rent Due, a nonprofit organization in Atlanta, for several years. During the summer months, I assist in packing and delivering meals to homeless individuals and children in underserved communities. Our main goal is to provide support and essential resources to help these individuals and ensure that children don't go hungry while on summer break from school. Moreover, we also give the children books and educational toys as a small treat to promote continuous learning. I dedicate much of my free time throughout the year to mentoring young people interested in pursuing careers centered around project management and operations. Recently, I have started contributing to expert panels that offer insights into nonprofit management. I hope that by sharing my experiences through this and other platforms, the next generation of leaders can avoid some of the challenges I have faced.
Vision Statement:
As a Director-at- large, my vision is to create a thriving and inclusive community where every individual has the opportunity to realize their full potential. We will aim to champion diversity and equity, ensuring that all voices are heard and represented in decision-making processes. Furthermore, fostering an environment of trust and respect will allow the cultivation of strong partnerships with stakeholders to achieve shared goals. In addition, we will continue to strive for financial sustainability while remaining accountable to donors and supporters. We will actively seek opportunities for growth and expansion while staying true to PMI's core values. Continuously evaluating programs and services will enable us to adapt to the evolving needs of the PMI community. Moreover, it is essential to empower future generations of passionate leaders dedicated to making a difference. Together, we can continue to build a legacy built on collaboration, empathy, and social responsibility.