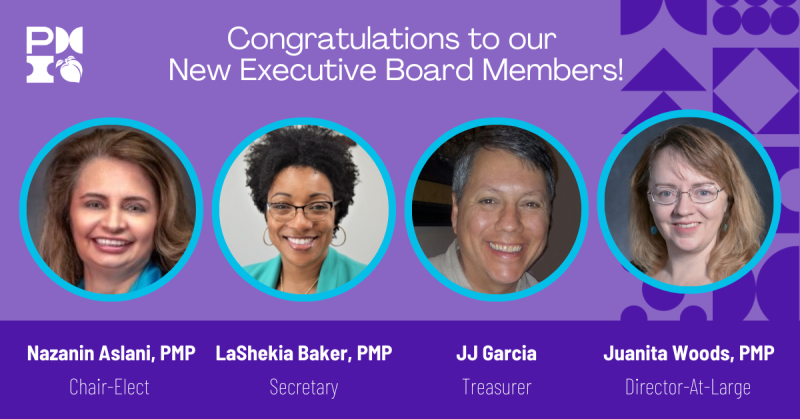 The PMI Atlanta Chapter Nominations Committee presents the following in their new roles on the 2023 Executive Board of Directors.
Chair-Elect


Nazanin Aslani, PMP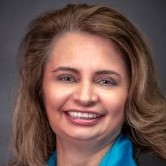 I have been a PMI member since 2011 and joined PMI Atlanta chapter in 2016. I served as Director at Large on Executive Board 2018-2021 and was appointed as Past Chair in 2022 as 2021 Chair could not finish her term.
I have spent my entire career in Information Technology with a broad background in project management, software development, system integration, and information security. In my current role as Sr. IT Project Manager with a major healthcare company, I am leading cross functional teams in software development and infrastructure projects.
I have a B.S. in Computer Science and I'm also a Project Management Professional (PMP), a Certified Scrum Master (CSM) and I'm in the process of earning my Six Sigma Green Belt Certification.
I enjoy spending time with friends and family, take long walks and exercise.
Prior to joining PMI Atlanta, I volunteered with PMI Los Angeles Chapter from 2012-2016. I was Director of Professional Development in 2012 and served on Board of Directors 2013-2016. I was VP of Professional Development from 2013 to 2015, identifying and providing professional development opportunities for members. I implemented new business model for professional development to increase revenue and reduce cost, resulting in over 16% annual net revenue gain. I was VP of Administration in 2016 responsible for maintaining chapter records and legal contracts. Under my guidance, a disaster recovery and business continuity plan for the chapter was created and tested, and revision of chapter operations manual was also completed.
From 2018 to 2021, I served on PMI Atlanta Chapter Executive Board as Director at Large. I contributed or managed several special projects:
• Collaborated in operational efficiency and process improvement projects such as documenting chapter SOP.
• Organized annual recruiter events which included recruiter panel, speaker presentations and speed networking. These events have been very successful and provided great opportunities for our members to connect to recruiters.
• Collaborated with technology team to implement technology upgrades and enhancements such as migration to Office 365, BI reports implementation, website hosting migration, cyber security awareness training and ticketing system implementation.
I was appointed to serve as 2022 Past Chair on PMI Atlanta Chapter Executive Board as 2021 Chair could not finish her term. My contributions included Chapter's Charter renewal and making sure that there is a board election nomination committee for this year's elections. I continued my contribution to our annual recruiter events. I advocated for creating role of Trustee who is a past board member that will act as a current board advisor and documented the roles and responsibilities that were presented to Executive Board. The new role will be included in chapter by laws and therefore must be voted on by members to go into effect.
The vision statement for PMI Atlanta Chapter is "Be the industry leader for project and program management in our community". I will strive to provide services that will increase member value in alignment with chapter's vision statement, mission, and strategic initiatives.
I want to help our Leadership Management Team to continue their success, including in some key areas that can promote our vision such as Professional Growth offerings based on the needs of our members and community. It is also important to continue building relationships with current and future leaders of our community e.g., military, universities, non-profits, local businesses and to promote project and program management amongst their members. I would like our Mentorship program to continue its growth in coming years and be one of the strongest amongst PMI chapters.
A key component to fulfill our vision is to have strong member retention rate and engaged members. To that end, I would like to explore ideas on how to liven-up our chapter meetings and offer new types of events that can attract participation. Our special events such as Recruiter Events which provide value to our members, partners and local community will continue to strive under my leadership and we will consider other valuable events.
Secretary Candidate

LaShekia Barker, PMP

I bring a remarkable breadth of experience and business knowledge. I have over 15 years of successful project management experience, coupled with Prior Big 4 consulting experience cross industries, including but not limited to human resources, banking/finance, information technology, and regulatory compliance. I have a successful track record of identifying solutions to problems, developing action plans and achieving results. I am a Global Program Management Leader for Amazon focusing on Diversity, Equity and Inclusion initiatives. Previously, I held the position of Global Business Process Leader with The Coca-Cola Company focusing on the Digital Transformation of the Talent, Career Development, and Learning products.
I have a diverse and intense academic, professional and leadership experiences coupled with global perspective make to make me an asset to the PMI Atlanta Executive Board of Directors. I bring a unique combination of digitization, automation, and regulatory compliance. I am a certified Project Management Professional (PMP) with dual degrees in Computer and Electrical Engineering. In addition to my PMP, I have achieved my Certified Scrum master (CSM) and Certified Scrum Product Owner (CSPO) credentials. Complementing my strong educational training has been my varied work experience. I have+10 years consulting experience in the private and public sectors. Through challenging leadership positions, I demonstrate the ability to lead and motivate high performing teams, even in high-pressure environments.
I earned a Bachelor of Science in Computer Engineering and a Bachelor of Science in Electrical Engineering from Florida A&M University. When I am not busy driving transformational initiatives, I spend quality time with my family or play in various tennis leagues and tournaments in the Atlanta area.
Through challenging leadership positions, I developed a keen sense of the importance of lending my talents, perspectives and guidance to trade associations, civic and/or social organizations that helped to shape my inherently satisfying career both internal and external to my professional and personal brand association. I am an alumna of the United Way VIP (Volunteer Involvement Program) which was instituted to identify, recruit and place diverse leaders from the Greater Atlanta region into policy making roles in order to enhance the effectiveness of nonprofit agencies in the community. Previously, I served on the Corporate Engagement Executive Leadership Team for the March of Dimes Georgia and was elected to the position of Vice President of Governance for an internal Coca-Cola Business Resource Group Board of Directors. Over the years, I have actively been involved in the African American Employee Resource Groups for the various companies that I have had the pleasure of working for. These activities include but are not limited to food drives, toys for tots, habitat for humanity, tutoring, mentoring, community center rehabs. etc. On a personal note, I often volunteer at my children's school in various capacities. For the past two years, I have volunteered as the Vice President for the Board of Directors for the United States Tennis Association (USTA) Atlanta coupled with serving as Chair of the Diversity Equity and inclusion Committee. Currently, I am serving as the Director 1 (Secretary) for the PMI Atlanta Board of Directors and would be honored to be elected to serve another term in this position.
My goal for the chapter is to bridge information, communication and advice in the methodical execution of the structures, policies and procedures underpinning the governing Board.
Treasurer

JJ Garcia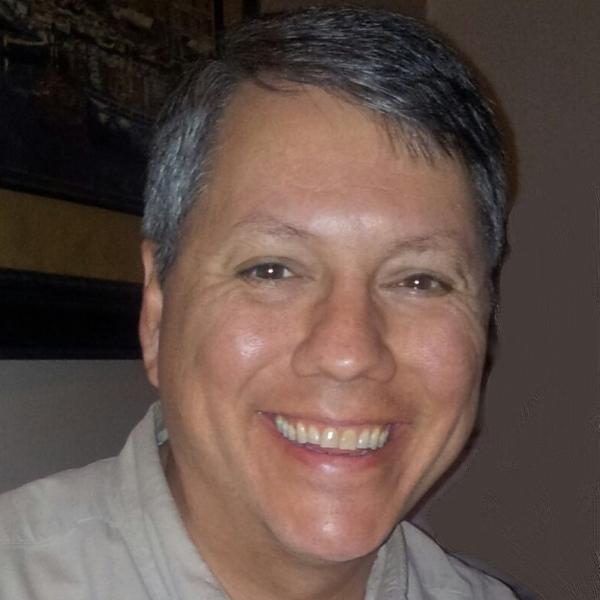 I am seasoned finance professional who has had over 20-years of experience in financial planning, budgeting, and analysis in a corporate financial setting. I am comfortable providing financial reports, doing scenario planning, and building strong working relationships with colleagues and folks who rely on me. My education includes a Master of Business Administration (MBA) from the University of Texas at Austin with a concentration in finance.
I see myself becoming a trusted advisor to the other board members. I hope to use my skills and experience to help PMI Atlanta achieve its goals. The whole organization should rest easy knowing that a faithful steward is expertly managing the financial resources and plans of PMI Atlanta.



Director-at-Large

Juanita Woods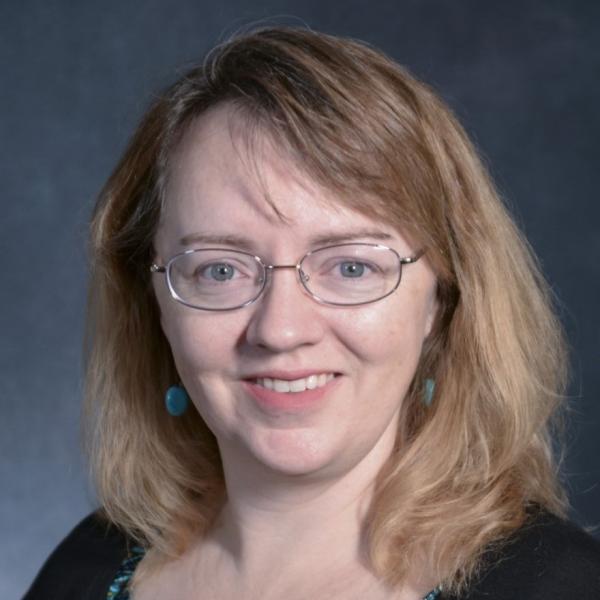 I am a Ph.D., PMP, PgMP, and an Associate Professor with the Mike Cottrell College of Business at the University of North Georgia. I have over 25 years of experience managing projects and people, where I focused on ensuring projects aligned with organizational and group objectives. I currently focus my research on bridging the disciplines of project studies, people development, and work teams. In my work in the private sector as a project and program manager and in the public sector as a college professor, I have mentored and continue to mentor people at all career stages in developing or strengthening their leadership, strategic, and technical skills in project management. As a college professor of management and project management, I feel it is my responsibility to support the professional development of today's workforce and the next generation of workers. I have conducted academic and practitioner research in teamwork and leadership, project studies, knowledge management, and teaching and learning scholarship to provide opportunities for learning and professional development to aspiring, new, and current project management practitioners.
I have been an active PMI member since 1999, when I joined PMI and the PMI Metrolina chapter. Shortly after joining, I accepted the Membership Secretary role and worked with PMI Metrolina in various board positions until 2001. During my service on the PMI Metrolina board, I managed membership data, produced newsletters, and provided administrative support for the chapter events and activities. When I moved to Missouri in 2006, I joined the nearest chapter, the PMI Northwest Arkansas Chapter, in Fayetteville, AR. However, after driving the hour to the meetings and seeing the growing project management community in Southwest Missouri, I began the process of starting a PMI Chapter in Springfield, MO. The PMI Southwest Missouri chapter was chartered in 2010, and I served as the Founding Chapter President until 2012. Since then, the chapter continues to provide training and networking opportunities to project professionals in Springfield, Joplin, and the Southwest Missouri region.
After taking a break from service to complete my Ph.D. program at Florida Atlantic University in Boca Raton, FL, I began teaching at the university level in 2016. Since then, I have actively served students and the community through advising and project management presentations. I am currently a faculty advisor for the UNG Enactus Club and the Project Management Club, two academic and service organizations at the University of North Georgia, Gainesville, GA.
In 2020, I helped students start the Project Management Club and formalized a partnership with PMI Atlanta in 2021 to provide mentoring and support to the club. With the enthusiastic help of PMI Atlanta volunteers, we held four guest speaker events in 2020-2021 and four guest speaker events in 2021-2022. Students felt these presentations were very beneficial in helping them understand more about the career of project management and how they might grow in that field. This year, I have taken on the role of Faculty Advisor for UNG Enactus, a club focused on entrepreneurship, sustainability, and project management. Students in UNG Enactus plan and implement projects focusing on social action and community service and compete nationally for recognition and awards.
As a Director-At-Large, I plan to support PMI Atlanta's vision of being the industry leader for project and program management and supporting the mission of fostering professional growth. In this position, I hope not only to support the work of the PMI Atlanta chapter board and members but also to strengthen the bridge between UNG students and PMI Atlanta members. In addition to supporting the PMI Atlanta Chair, I would like to focus on building and strengthening university partnerships and increasing member engagement in youth and social impact programs. Building university partnerships will help our chapter reach students in area universities to support the talent pipeline for the project management profession. University partnerships will also open the doors for knowledge-sharing and collaborative learning opportunities between university faculty, students, and PMI Atlanta membership. Two specific components of university partnerships that I would like to support are the scholarship program and collaboration with university student clubs. These avenues directly connect PMI Atlanta with individuals who may end up working in project management in the region and becoming future PMI Atlanta members. The PMI program for Youth and Social Impact offered through the PMI Educational Foundation works with youth-serving nonprofit organizations to help young people develop project management expertise necessary for personal, academic, and career success. PMI Atlanta is in a region with many opportunities to engage youth and young adults, and I would like to help PMI Atlanta move forward with programs and volunteer opportunities in this area.