The Atlanta PMI Chapter has over 5,000 members and is guided by an Executive Board. The Board performs strategic planning, develops the chapter budget, procures services through contracts, and provides support and development to the Leadership Management Team, which in turn oversees the day-to-day operations.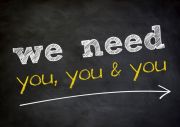 The role of a Project Manager is synonymous with leadership. Now there is an opportunity to become a Leader in your chapter and a Thought Leader for the profession.
If you are a PMI Atlanta member in good standing and meet the position requirements, we encourage you to seek a position on the Board. Serving on the Board is a great opportunity to provide leadership and strategic direction to one of the largest PMI chapters in the world.
In 2018, the PMI Atlanta membership will have the opportunity to elect three new members to the Executive Board. The positions include Vice Chair, Secretary and Director At Large (Director 3).

• Vice Chair (Chair Elect) Position Description
• Director 1 (Secretary) Position Description
• Director 3 (Director-At-Large) Position Description
Please download the Candidate Information Packet. Below are the documents referenced in the form:
1. PMI Conflict of Interest Policy
2. Campaign Rules and Guidelines
Completed Candidate Information Packets along with volunteer experience should be emailed here by Tuesday, October 30, 2018 at 11:59pm.
Please take a moment to review the descriptions for each position and the Elections Timeline:
2018 Elections Timeline:
| | |
| --- | --- |
| October 17 - November 6: | Applications received by Nominations Committee and interviews completed |
| November 7: | Candidate Slate announced by Nominations Committee |
| November 12: | Candidates have opportunity to speak to membership at Dinner Meeting |
| November 12 - December 7: | Voting/Ballots Open |
| December 10: | 2019 Executive Board of Directors introduced at PMI Atlanta Annual Meeting |
| December 11-31: | Board roles transition/knowledge transfer |
| January 1st, 2019: | New Executive Board of Directors starts |