The PMI Atlanta Entertainment Forum is launching this Spring! Our focus is expanding knowledge and appreciation of Project Management and its benefits in unconventional fields by providing informational, educational, and networking events for individuals in various roles in the entertainment industry.
Entertainment Industry = those businesses involved in providing entertainment
• Media – film, television, radio, theater
• Music
• Sports
• Fine arts
• Digital - Gaming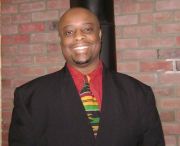 TOPIC: "Not Lost In Translation: Project Management Techniques Applied In Television Production" presented by Kenneth E. Stiggers
Objective of the presentation is to show how the television production process utilizes similar disciplines of initiating, planning, executing, controlling, and closing of a project/work to achieve specific goals and meet specific success criteria. I hope to achieve the objective through a presentation of how I trained students in the Intro to Community Television Class to successfully produce a 1-hour cable television show.
Light Refreshments will be provided.
Earn 1 PDU for attending this event.
When
Wednesday, April 12, 2017
6:00 PM - 7:45 PM
Where
Atlanta City Hall (Downtown)
55 Trinity Ave
Room ATLStat (located on the ground floor)
Atlanta, GA 30303
Parking is $4 after 5:00pm.
Fees
PMI Atlanta Member: $13.00, Early Bird Rate $10.00 through April 5th
Non-Member: $15.00, Early Bird Rate $12.00 through April 5th