Date: Monday, September 14, 2020
Time: 8:30 AM - 4:30 PM
Location: WebEx Virtual Meeting
Earn 8 PDUs!
PDU Breakdown: Technical: 0, Leadership: 8, Strategic and Business Management: 0
PDUs: PMP/PgMP: 8 PMI-ACP: 8 PMI-SP: PMI-RMP: PMI-PBA (Max no. of PDUs that can be earned towards each certification)
Description:
What is leadership, and how can managers become more effective leaders? These questions, and more, will be answered during this course.
In this course, attendees will learn key differences between management and leadership to discover what a leader truly does. They will learn how emotional intelligence (EI) factors into effective leadership and how to develop EI competency. Attendees will learn about six fundamental leadership styles and will examine their own leadership styles. Through interactive group and individual exercises, attendees will learn and develop key leadership skills, including communicating effectively, bringing clarity to a team, inspiring and motivating, building relationships, and coaching. Attendees will leave the course ready to become more effective leaders, not just on their project teams, but in their personal lives as well.
Course objectives:
After completing the course, you will be able to
Understand and explain fundamental differences between leadership and management.
Get a better idea of the role of EI in shaping effective leaders.
Understand different leadership styles and choose leadership style(s) that fit your personality and the needs of your team.
Understand key leadership skills and how to develop them for leadership success.
Who should attend?
This course is ideal for project managers and managers who want to develop/expand their leadership capability to fast track their careers.
Instructor Biography: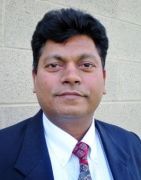 NK Shrivastava, MBA, PMP, RMP, ACP, CSP, SPC4, is CEO of RefineM LLC and an experienced Project Management Consultant, Trainer, and Enterprise Agile Coach. He is a highly accomplished, strategic, and business-savvy consultant with more than 30 years of experience in project management, risk management, process improvements, and Agile. NK is an experienced instructor/trainer on project management and Agile topics. NK has been doing Agile coaching for more than 8 years, including for Fortune 100 companies.
Registration Fee:
$ 349 --- PMI Atlanta Chapter Member (standard rate)
$ 599 --- Non-member (standard rate)
*** Early Bird Special: Save $50 If Registered By Sunday, August 30, 2020 ***
Please note that walk-ins on the same day as class are not allowed. Registration must be completed on-line in advance of RSVP date provided in course description.
* For information on the event, please email Certification & Education Class Chair or call 470-315-1179.