Saturday, May 14, 2022
9:00 am - 3:30pm
Although many successful project management practitioners are "accidental project managers," successful projects should not be "accidental." It is essential to consistently deliver projects and programs successfully—on time, on budget, meeting project/program goals.
By utilizing major contributors to project success and avoiding the leading causes of project failure, project success should be predictable and repeatable, instead of a hit-and-miss occurrence.
What are the most important project management skills for delivering successful projects every time? As a starting point, project management practitioners should focus on developing skills from the PMI Talent Triangle: technical project management skills, strategic and business management skills, and leadership skills. They should also emphasize and apply principles from A Guide to the Project Management Body of Knowledge (PMBOK® Guide). However, not all processes can be applied to every project at every organization. The successful project manager recognizes the need to adapt practices from the PMBOK® Guide to individual initiatives within their own organization's processes and culture.
Research studies have identified the reasons for project failure and reasons for project success. PMI's Pulse Research identifies a number of key factors affecting project outcomes. For example, 47% of unsuccessful projects fail to meet goals due to poor requirements management. To address this, it's critical for organizations to implement standardized requirements management processes in collaboration with stakeholders. There is also the need to develop a formal (agile/traditional) project management methodology, implement standardized tools and infrastructure through a strategic Program Management Office (PMO), and ensure executive management support for projects. PMI's Pulse research also shows that having an actively engaged executive sponsors is the top driver of project success. These critical success factors, when implemented and achieved in collaboration with stakeholders, can lead to consistent delivery of successful projects.
This workshop describes an approach to ensure consistent delivery of successful projects by focusing on major contributors to project success: effective requirements management, embracing Project, Program, Portfolio Management (PPPM) by leveraging a strategic PMO that implements standardized project/program/portfolio management (in agile, traditional or hybrid environment) and implementing benefit realization management and executive management sponsor engagement.
While consistent delivery of successful projects and programs is essential, it is even more important to focus on delivering expected business benefits. A broader view of organization performance includes an organization's benefits realization maturity level.
Earn 8 PDUs (4 Technical PDUs + 4 Strategic PDUs) with 6 hours of instructor-led (virtual) class and 2 hours of pre-seminar reading assignments. Take advantage of discounted rates for PMI members.
This seminar has been offered by the same instructor, Victoria S. Kumar, PMP, PMI-ACP, DASSM, ATP Instructor for PMI SeminarsWorld and several PMI Chapters as a two-day seminar.
Course Objectives:
After completing the course, attendees will be able to:
1. Identify the major causes for project failures and understand the reasons for project success
2. Learn how Requirement Management Processes can be utilized to address project failures/problems and improve project success and to improve organizational performance
3. Embrace Project, Program, Portfolio Management (PPPM) by leveraging a strategic PMO that implements standardized (agile and/or traditional) PPPM and benefit realization management
4. Explore ways to gain executive management support and get sustained executive commitment
5. Learn an approach for consistent delivery of successful projects
Who should attend?
1. Project Managers, Project Coordinators and Business Analysts who have responsibility to run projects and/or develop project management processes, requirements management processes, formal enterprise-level project development/management methodologies.
2. Program Managers, Program Management Office (PMO) Managers/Directors, responsible for implementing projects, interested in establishing standard project/program management processes.
3. PM Consultants interested in understanding the benefits and challenges in delivering successful projects consistently, utilizing Requirements Management Processes in improving customer satisfaction, project performance and the organizational performance.
4. Project management practitioners interested in developing project management strategies and in utilizing project management process inputs, tools, techniques and outputs in a project environment.
Instructor:
Victoria S. Kumar, PMP, PMI-ACP, DASSM, ATP Instructor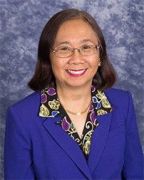 Biography:
Victoria Kumar, PMP, PMI-ACP, DASSM, ATP Instructor is past director, PMI (Global) Board of Directors. She is past president of the PMI North Carolina Chapter (NCPMI), having served in various board member positions for several years. She also was a member of the PMI Leadership Institute Advisory Group.
Ms. Kumar's professional career includes project/program/portfolio management with industry corporation leaders: IBM Canada Laboratory, Red Hat, AIG and PMO program management for organizations in both the private and public sectors.
Ms. Kumar has served the North Carolina State Government for several years as Project Management Office (PMO) Program Manager / Senior Project Manager with the NC Office of the State Controller, the NC Department of Transportation, and the NC Department of Heath and Human Services, managing large-scale government information technology programs and projects and participating with the state's Enterprise PMO in the IT governance process as a statewide approver for statewide IT projects and programs.
She also served as Sr. Program Manager with AIG United Guaranty leading the EPMO in its Enterprise Agile transformation effort and as Technical Program Manager at Red Hat, Inc., where she led the implementation of the organization's Project Portfolio Management solution.
She has travelled worldwide, presenting on leadership development and project management in seminars and conferences. She published several conference papers as part of PMI global congress proceedings, including
· Program and Project Managers as Creative and Innovative Leaders
· Delivering Successful Projects …Every Time
· Effective Requirements Management
· Take Your PMO to the Next Level PMO
· Essential Leadership Skills for Project Managers
· Effective Project Portfolio Management
· Agile Project Management (Scrum Agile to Scaled Agile)
Ms. Kumar holds master's degrees in pure mathematics and in computer science from University of Waterloo (Canada), where she has also earned PhD credits in management science. She has a master's certificate in IT Project Management from George Washington University. She is a graduate of the PMI Leadership Institute Master Class and a PMI-certified Project Management Professional (PMP®), Agile Certified Practitioner (PMI-ACP)®, Disciplined Agile Senior Scrum Master (DASSM) and a certified PMI Authorized Training Partner Instructor (for PMP, DASM, DASSM certification training).
Please see Ms. Kumar on Linkedin
Date: Saturday, May 14, 2022
Time: 9:00 AM - 3:30 PM (with lunch break 12:00 – 12:30 PM)
Registration Fee:
$395 --- PMI Atlanta Chapter Member (discount rate)
$495 --- Non-member (standard rate)
*** Early Bird Discount Through Saturday, April 30, 2022 ***
Save $50!
$345 --- PMI Atlanta Chapter Member (discount rate)
$445 --- Non-member (standard rate)
PDUs Earned
PMP/PgMP: 8 / PMI-ACP: 6 / PMI-SP: 6 / PMI-RMP: 6 / PMI-PBA: 6
Technical: 4 / Leadership: 0 / Strategic and Business Management: 4
Location
Virtual
RSVP: Wednesday, May 11, 2022
Please note that walk-ins on the same day as class are not allowed. Registration must be completed on-line in advance of RSVP date provided in course description.
* For additional information on the event, please call 919-924-1013.