What is Agile Project Management? Why is Agile Project Management becoming the chosen approach by innovative organizations in delivering high quality products to the market faster.
Agile Scrum methods work very effectively for innovative agile teams. Many organizations devise "hybrid" agile frameworks including Scrum practices plus additional agile practices that work for them. What is Agile Scrum or hybrid Agile framework?
When the organization launches dozens or hundreds of agile teams throughout the enterprise, a majority of the business units of the enterprise need to operate in an Enterprise Agile environment. The organization needs to scale up agile to improve the corporate performance and execute organizational strategy. 
In August 2019 PMI acquired Disciplined Agile. What is Disciplined Agile (DA)? The DA toolkit is the world's only comprehensive agile body of knowledge (BOK) that provides straightforward and practical guidance to help individuals, teams and organizations optimize their traditional or agile practices, customize any method or framework -- such as traditional, Scrum, or SAFe® – to drive outcomes that differentiate them from their competitors.
This seminar covers Agile Project Management as utilized by Scrum teams, as well as by Enterprise Agile teams, when there are dozens or hundreds of agile teams throughout the organization. Agile practices and methodologies are utilized to optimize individual team performance, as well as corporate performance and execute organizational strategy.  The Disciplined Agile toolkit will be introduced as a guide for continuous improvement of agile methods and practices and help participants in choosing their new (agile) way of working, customizing their agile methodology in order to optimize their organizational performance in executing organizational strategy.
Disciplined Agile comes with a certification roadmap for PMI members along with agile training to help project practitioners and PMI members attain and maintain the DA certifications. This seminar will also cover DA training and certifications and why/how project professionals should create their own DA certification roadmap.  
In closing, the seminar describes the future of project management in an Agile world.
This seminar has been offered by the same instructor, Victoria S. Kumar, PMP, PMI-ACP, DASSM, CDAI, CSM, CSPO, ICP-ACC, SAFeAgilist for various PMI Chapter Professional Development Symposia.
Learning Objectives
1. Understand the benefits of Agile Project Management
2. Explore different approaches in Agile Project Management, including Scrum, Scaled Agile frameworks and Disciplined Agile
3. Describe the DA tool kit and how to "Choose Your Way of Working (WoW)" – get your free digital copy (ebook).
4. Describe the future of Agile Project Management
5. Discuss the Disciplined Agile training and certification roadmap
Seminar Outline
What is Agile?

Agile Project Management (APM)

Why Use Agile? The Benefits of APM

Common Agile Practices and Agile Frameworks

What is Scrum? The Scrum Framework

Scaled Agile: Enterprise-wide Agile

Case Studies: How Organizations Deliver More Successful Programs using Scrum teams and Scaled Agile?

What is Disciplined Agile (DA)? Why DA?

Disciplined Agile Tool Kit

Disciplined Agile training and certification roadmap

Choose Your Way of Working (WoW) – get your

free digital copy (

ebook

).

The Future of Project Management in an Agile world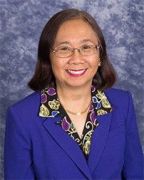 Biography
Victoria Kumar, PMP®, PMI-ACP®, DASSM, CDAI, CSM, CSPO, ICP-ACC, SA served as Director, Project Management Institute (PMI) Board of Directors (2014 – 2016). She is past president of the PMI North Carolina Chapter, where she had served as Board Director for over a decade.
Ms. Kumar is a PMI Disciplined Agile (DA) Authorized Training Partner through Project Management Leaders Training delivering project management, leadership development and Disciplined Agile training globally at deeply discounted PMI member rates.
Ms. Kumar is a certified PMP®, PMI-ACP®, DASSM, CDAI, CSM, CSPO, ICAgile Certified Agile Coach (ICP-ACC) and a certified SAFeAgilist. As PMI CDAI, she is PMI-certified to deliver PMI DA training workshops including Disciplined Agile Scrum Master (DASM) and Disciplined Agile Senior Scrum Master (DASSM) certification training.
Ms. Kumar's professional career includes project management and PMO program management for organizations in both the private and public sectors. She has served the NC State Government for several years as PMO Program Manager, managing large-scale government IT programs and projects. She developed the PMO for the NC Office of the State Controller and served as an approver for statewide IT projects and programs as part of the State's IT governance process.
She also served as Sr. Program Manager with AIG United Guaranty leading the EPMO in Enterprise Agile transformation and Principal Technical Program Manager at Red Hat, Inc., where she led the development of IT Portfolio Management and implementation of Red Hat IT's Project Portfolio Management solution.
She has travelled worldwide, presenting on leadership development and traditional/agile project management in seminars and conferences, including for PMI SeminarsWorld and PMI Chapters. She published several conference papers as part of PMI global congress proceedings.
Ms. Kumar holds master's degrees in pure mathematics and in computer science from University of Waterloo (Canada), where she has also earned PhD credits in management science. She has a master's certificate in IT Project Management from George Washington University. She is a graduate of the PMI Leadership Institute.
Please see Ms. Kumar on Linkedin
When
Friday and Saturday, March 26-27, 2021, 8:30 AM - 4:30 PM
Location
Virtual meeting
Fees
$545 --- PMI Atlanta Chapter Member (discount rate)
$745 --- Non-member (standard rate)
*** Early Bird Discount Through March 12, 2021 ***
Save $50!
$495 --- PMI Atlanta Chapter Member (discount rate)
$695 --- Non-member (standard rate)
Logging PDUs
PMP/PgMP: 14 / PMI-ACP: 14 / PMI-SP: 7 / PMI-RMP: 7 / PMI-PBA: 14
Technical: 14 / Leadership: 0 / Strategic and Business Management: 0
RSVP
Wednesday, March 24, 2021
Please note that walk-ins on the same day as class are not allowed. Registration must be completed on-line in advance of RSVP date provided in course description.
* For additional information on the event, please call 919-924-1013.