Tuesday, May 19, 2022
6:00pm - 7:30pm
Join us for our first Career Series Event of 2022! We will offer several career events this year to help you hone your professonal skills and boost your career.
In today's demanding environment, keeping ahead of the competition is key not only for companies, but also for individuals. Planning a strategy to set yourself apart as an agile or project professional is vital for survival, and frankly is mandatory for your career growth. Come to learn about some of the key certifications that can help you do just that.
Beth Ouellette, PMI Fellow and Disciplined Agile Coach, long-time PMI Global volunteer and certified practitioner, will share key points of the most widely recognized management organization: The Project Management Institute. You will learn about the predominate global certification the Project Management Professional (PMP). Other key certifications, such as the ACP, DASM, PBA, and others will presented. You will come to understand the value of the various certifications, their requirements, and how to best prepare to meet the requirements and successfully achieve this designation. You will validate its applicability to the current workplace and be able to assess if this is the right designation to take your projects and career to the next level. Beth will share real-life stories of how various certifications helped her clients take their career to the next level.
Also discussed will be the Program Management Professional (PgMP), Professional Business Analysis (PBA), Disciplined Agile Senior Scrum Master, and Disciplined Agile Coach certifications. Find out which one makes the most sense for you to pursue, what is required, how to pursue, and plan your next steps for success.
Biography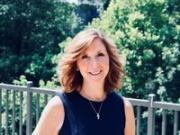 Beth Ouellette, the CEO and founder of The Ouellette Group, has successfully partnered with organizations globally to bring strategic change, portfolio, program, and project management best practices. She has continuously improved business analysis and data management by adopting an agile way of working.
Combining business management and technology skills, Beth has been successful assisting executive teams with organizational strategy, helping them align their programs to strategy, and outline processes and procedures. Embracing the Disciplined Agile Way of Working, Beth teaches organization new ways to deliver strategies. While she has many certification, she also has the rare Certified Disciplined Agile Coach designation, and is only the 36th person to achieve it.
She has been a PMI global volunteer with the Chapter Member Advisory Group, co-founded and lead the PMI Requirements Management CoP and paved the way as a Trail Blazer onto the ProjectManagement.com platform, served as the Content Integration Analyst for the 25th anniversary edition of the Project, Program, and Portfolio Management Standards, and more. She served as the NYC PMI Chapter President in 2009, and was on that BoD for 3 years. She is the current Disciplined Agile Chapter Champion Program Advisor.
PMI member since 2000, volunteer since 2006, with PMP, PgMP, PBA, CDA, DASLM, CDAI, and CDAC designations.
PMI Fellow Award – 2018 for accumulated years of Project Management Global service
Component Leader of the Year Award - 2010 for work with NYC Chapter
Distinguished Contributor of the Year Award – 2009, Content Integration Analyst for the Standards' 25th edition
Connect with Beth on LinkedIn or by Email
When
Tuesday, May 19, 2022, 6:00pm - 7:30pm
Location
Virtual Meeting
Fees
Member: $8
Non-member: $10
Meeting content, presenters, and location are subject change. Refunds will not be made for changes in meeting content, presenters, or locations.
Logging PDUs
Keynote Presentation: 1 PDU - Strategic and Business Management


PDUs can be claimed here
.
For detailed instructions, please visit the
CCRS User Guide
.