The Agile Forum meetings offer an opportunity for professional networking and knowledge sharing with other agile practitioners as well as provide a learning environment for professionals interested in learning about agile techniques. Everyone is welcome to participate.
Presentation: "Breaking Barriers: Bringing Agile to Organizations that are not built for Agility" presented by Mike Cottmeyer, Founder/CEO of Leading Agile
Special Thanks to Our Sponsor:

Light refreshments and beverages will be provided.
Earn one PDU for attending this event.
When
Tuesday, June 20, 2017
6:00 PM - 8:00 PM
Where
Matrix Resources
1000 Abernathy Road
(temporarily moved to the 3rd floor)
Atlanta, Georgia 30328
Fees
PMI Atlanta Member: $12.00, Early Bird Rate $10.00 throug June 13th
Non-Member: $15.00, Early Bird Rate $13.00 through June 13th
Please note: Effective May 2016, Forums will no longer accept cash registrations at the door. Please register in advance or via credit card at the door.
Walk-ins are welcome at the Non-Member rate.
---
Presentation Details:
All too often we blame the failure of a project on those that "didn't' get agile". With experience across industries, organizational structures, and states of agility, Mike Cottmeyer, CEO and Founder of LeadingAgile, knows all too well the challenges of bringing agile to organizations that aren't built for agility. In this session Mike will discuss the challenges of Agile/Waterfall Hybrid projects and explore topics such as:

· Common pitfalls that decrease performance.
· The non-negotiables for agile teams to maintain agility.
· What agile teams need to keep in mind when working with non-agile groups.
· Limitations of a hybrid approach.

This will be an interactive session so come with questions and organizational challenges for Mike to discuss.

Talent Triangle Category: Strategic and Business Management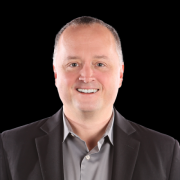 LeadingAgile CEO and Founder, Mike Cottmeyer is passionate about solving the challenges associated with agile in larger, more complex enterprises. To that end, he and his team are dedicated to providing large-scale agile transformation services to help pragmatically, incrementally, and safely introduce agile methods. He spends most of his time leading and growing LeadingAgile, doing sales and business development, developing content, and providing strategic coaching for clients.
Logging PDUs:
For detailed instructions, please visit the CCRS User Guide.