The Agile Forum meetings offer an opportunity for professional networking and knowledge sharing with other agile practitioners as well as provide a learning environment for professionals interested in learning about agile techniques. Everyone is welcome to participate.
Presentation
"Delivering Concise, Effective Messages to Project Stakeholders and Project Teams"
Presented by: JD Clockadale, Chief Development Officer / Speechworks
Project leaders will learn how to:
Simplify their messages for project updates to stakeholders and presentations to team members and stakeholders
Present their message in a way that engages the audience and projects confident, executive presence
Answer questions effectively
Biography
JD's passion lies in helping professionals become better communicators.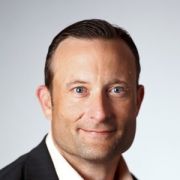 Specifically, helping people communicate in a way that is more persuasive and sells their idea. He coaches business professionals through any number of speaking situations they may face.
He works with prominent Atlanta companies such as Coca-Cola, Cox Communications, and The Home Depot within The Home Depot University.
His background in engineering, sales, leadership development, training and management has fostered his passion for helping people and organizations achieve their goals. At Speechworks (www.speechworks.net ), he puts this to work by helping clients connect with listeners and exude passion for their ideas.
JD holds a Bachelor's degree in Mechanical Engineering as well as an MBA in Entrepreneurship and Innovation from the Georgia Institute of Technology. He is also an adjunct lecturer for business communications in Georgia Tech's Scheller College of Business MBA program.
He is also a community leader and co-founder of the City of Brookhaven, GA, and currently serves on the Zoning Board of Appeals. He has completed three Ironman Triathlons, is married and has three wonderful daughters.
Light refreshments and beverages will be provided.
When
Tuesday, February 19, 2019, 6:00 PM - 8:00 PM
Where
Matrix Resources, 1000 Abernathy Road,3rd Floor, Atlanta, Georgia 30328
Please note the forum was moved to the 3rd floor for the February 19th meeting.
Fees
PMI Atlanta Member: $12.00, Early Bird Rate $10.00 through February 12th.
Non-Member: $15.00, Early Bird Rate $13.00 through February 12th.
Forums no longer accept cash registrations at the door. Please register in advance or via your computer or smartphone at the door. We are unable to admit walk-ins for this event.
Meeting content, presenter, and location are subject to change. Refunds will not be made for changes in meeting content, presenters, or locations.
PDUs
Earn 1 PDU
Talent Triangle Category: Leadership & Strategy and Business Management

PDUs can be claimed here.
For detailed instructions, please visit the CCRS User Guide.