"Leading Change by Managing Influence and Trust"
Presented by Tim Wise, VP, Enterprise Engagement at LeadingAgile
The Agile Forum meetings offer an opportunity for professional networking and knowledge sharing with other agile practitioners as well as provide a learning environment for professionals interested in learning about agile techniques. Everyone is welcome to participate.
Presentation
This talk explains the relationship between organizational influence and trust using a repeatable framework we have discovered to lead change in organizations. We will walk through the stages of the expanding Influence and building Trust to demonstrate how to avoid common failure modes. Then, we will examine a pattern that implements the loop at various levels of the organization to achieve change.
Agenda Topics
Frame up the problem of change leadership
Present an Overview of the aspects of the Influence Trust Loop
Interactive Conversation with the Audience of where they have seen breakdowns in Change Leadership
Discuss 4 Failure Modes and how they can be diagnosed with the Influence Trust Loop
Please submit your speaker questions when you register for the event.
Biography
Tim Wise is a Principal Consultant, speaker, and avid agile practitioner. He grew up in both large, corporate America and start-ups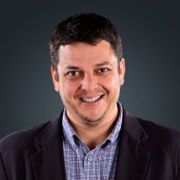 programming on multiple technology stacks with a focus on .Net. Although Tim honed his skills in development shops, he never viewed IT as being isolated from solving business problems. As such, Tim's passion emerged around the visualization of businesses as interdependent disciplines where product, sales, marketing and IT all wove successful stories together. Tim has introduced agile to many different companies teaching and consulting 1000's of practitioners. Tim is also the lead organizer of the Atlanta Scrum Users Group which features free monthly meetups for over 2,000 members.
Light refreshments and beverages will be provided.
When
Tuesday, March 19, 2019, 6:00 PM - 8:00 PM
Where
Matrix Resources, 1000 Abernathy Road, 5th Floor, Suite 500, Atlanta, Georgia 30328
Fees
PMI Atlanta Member: $12.00, Early Bird Rate $10.00 through March 12th.
Non-Member: $15.00, Early Bird Rate $13.00 through March 12th.
Forums no longer accept cash registrations at the door. Please register in advance or via your computer or smartphone at the door.
Meeting content, presenter, and location are subject to change. Refunds will not be made for changes in meeting content, presenters, or locations.
PDUs
Earn 1 PDU
Talent Triangle Category: Leadership

PDUs can be claimed here.
For detailed instructions, please visit the CCRS User Guide.