"The GROW Coaching Model"
presented by Sydney Ryanczak and Tammy Schubert, Cisco Systems
The Agile Forum meetings offer an opportunity for professional networking and knowledge sharing with other agile practitioners as well as provide a learning environment for professionals interested in learning about agile techniques. Everyone is welcome to participate.
Presentation
The GROW Coaching Model provides a basic framework for Product Owners and Scrum Masters to work with teams and individuals in the spirit of continuous improvement.
The GROW Model has proved successful all over the world to a diverse mix of people with a variety of backgrounds and experiences. It forms the most common basis of coaching in many organizations and universities globally.
Due to the outstanding results the GROW Model has achieved with helping people personally and professionally within global organizations, it is now one of the most popular principal pillars utilized within the international coaching community as a whole
Training Overview:
- What is it?
- How to use it?
- Practical application
Biography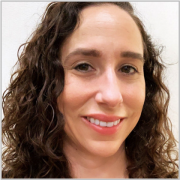 Sydney Ryanczak has served as Scrum Master for four years at Cisco. She currently serves two teams and also works as the lead Scrum Master of her group. Prior to becoming a Scrum Master, she was a UI developer and has worked in several industries including retail, military contracting, healthcare, and security.
She keeps busy with her husband, three kids, and a dog. She loves camping, hiking, and personal development books and podcasts.
Tammy Schubert has been a Scrum Master for three years. She currently serves as a Scrum Master for two teams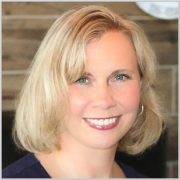 and is the lead Scrum Master for her community. Prior to this, she was a Technical Writer supporting several Agile Delivery teams. Early in her career, she held several roles in various industries, and is an Army veteran.
Tammy has a passion for coaching and has achieved her ACC level ICF certification. In her spare time, she hikes, pursues personal development, spends time with family, friends and her fur babies as well as teaches the Art of Feminine Presence.
Light refreshments and beverages will be provided.
When
Tuesday, August 20, 2019, 6:00 PM - 8:00 PM
Where
Matrix Resources, 1000 Abernathy Road, 5th Floor, Suite 500, Atlanta, Georgia 30328
Fees
PMI Atlanta Member: $12.00, Early Bird Rate $10.00 through August 13th.
Non-Member: $15.00, Early Bird Rate $13.00 through August 13th.
Forums no longer accept cash registrations at the door. Please register in advance or via your computer or smartphone at the door.
Meeting content, presenter, and location are subject to change. Refunds will not be made for changes in meeting content, presenters, or locations.
PDUs
Earn 1 PDU
Talent Triangle Category: Strategic & Business Management

PDUs can be claimed here.
For detailed instructions, please visit the CCRS User Guide.