"Fear Is the Value Killer"
presented by Rob Gordick, Daugherty Business Solutions/Sr. Principal
The Agile Forum meetings offer an opportunity for professional networking and knowledge sharing with other agile practitioners as well as provide a learning environment for professionals interested in learning about agile techniques. Everyone is welcome to participate.
Presentation
How happiness, trust & security enables great teams.
To deliver great value to the customer, software product teams must be able to; build & deploy, measure, and learn as fast as possible. To truly embrace a 'continuous improvement' culture, key values must be nurtured and strengthened. If our goal is to maximize value delivery, then our 'people-focused' objectives should continuously reduce wasteful behaviors.
In this session, we'll identify and discuss core values of strong agile and lean minded delivery teams. You will learn coaching techniques, to help teams understand their desired values compared against its practiced values. We'll discuss methods to measure and track these values over time. Then, together, learn ways to help teams self-regulate their behavior. Along the way, key practices encouraging great values will be examined, including ways to help spot and adjust poor values which inhibit a team's full potential.
Finally, we'll look at how trust, happiness, and psychological security interrelate with Lean and Agile approaches (e.g., Scrum, XP, Kanban) and how conquering fear at the personal and team level significantly enables a team to achieve its maximum potential.
Biography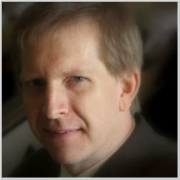 Rob Gordick is a Senior Principal and Agile Servant Leader with Daugherty Business Solutions, a professional services company bringing a fresh approach to collaboration for Fortune 100 organizations and solving some of their most pressing business challenges. His passions include creating infectious "learning ecosystems" and working with product teams to continuously improve delivery quality and delivery frequency with the end-customer always in mind.
As a Sr. Principal at Daugherty Business Solutions, Rob has performed many roles when needed. As a change agent, he helps people identify key roadblocks to change, radically improves their productivity and magnifies innovation delivered. As a coach, he is passionate about delivering value and enables teams to develop a safe and questioning culture. As a Lean Agile mentor, he brings together people (Program & Portfolio team members, Scrum Masters, UX/CX and XP coaches) with effective approaches (LeanKanban, XP, Scrum and Agile at Scale) to desired outcomes.
Rob is considered a Lean Agile Fellow and has spoken at Agile2017 and Agile2018, AgileDayAtlanta2017, SouthernFriedAgile2018, DevNexus2018/2019 and is a strong supporter of numerous Atlanta Metro Meetups focusing on and delighting customers by improving software delivery. He has focused years on improving ways to prioritize needed "enabling" delivery team capabilities against desired "business value" features.
Over the past 25 years, Rob has worked with individuals and teams at The Home Depot, Cox Communications, Delta Community Credit Union, AcuSport, PwC, RGA, Allstate Insurance, Goldman Sachs, T. Rowe Price, Erie Insurance, Northern Trust, and Electronic Arts, to become more productive while improving their happiness in meaningful ways.
In addition to being a dynamic servant leader in both strategy and product delivery, Rob is a tenacious advocate for the Customer. At the end of the day, he doesn't profess to have all the answers, but he fondly states, "I like to create, prioritize, and test hypotheses with my team, which we can learn from together!"
Light refreshments and beverages will be provided.
When
Tuesday, September 17, 2019, 6:00 PM - 8:00 PM
Where

(Note: New Venue Address Below)
Matrix Resources Inc., 400 Perimeter Terraces, Suite 300, Atlanta, Georgia 30346
Fees
PMI Atlanta Member: $12.00, Early Bird Rate $10.00 through September 10th.
Non-Member: $15.00, Early Bird Rate $13.00 through September 10th.
Forums no longer accept cash registrations at the door. Please register in advance or via your computer or smartphone at the door.
Meeting content, presenter, and location are subject to change. Refunds will not be made for changes in meeting content, presenters, or locations.
PDUs
Earn 1 PDU
Talent Triangle Category: Leadership

PDUs can be claimed here.
For detailed instructions, please visit the CCRS User Guide.