"The LINK IN your Resume and Online Presence-Recruiter Panel"
Moderator: Joshua Jack
Panelists: Paul Noetling (Sr. Technical Recruiter), Latasha Williams (Consultant), Jim Stroud (Recruiter)
The Agile Forum meetings offer an opportunity for professional networking and knowledge sharing with other agile practitioners as well as provide a learning environment for professionals interested in learning about agile techniques. Everyone is welcome to participate.
Presentation
For the 2019 Recruiter Panel, the theme is "The LINK IN your Resume and Online Presence". During this event, we would value your insight and feedback on the below topics relating but not limited to the following:
• How to create your online persona via LinkedIn
• Top 5 Things to list on your LinkedIn Profile to stand out from the crowd
• Best ways to connect with recruiters, human resources professionals, and companies via LinkedIn
• Tips on how your resume should be outlined to complement your LinkedIn page
• Do's and Dont's of what to include in your LinkedIn Profile
For this year's panel, we would also like for this to be an interactive panel, where attendees can navigate some basic aspects of LinkedIn while receiving insightful tips and strategies from our key players of recruiters, human resources professionals, etc.
So, grab your resume and update your LinkedIN App, because we are going to receive insightful information on the LINK IN your resume and online presence!
Please submit any questions you may already have in the Speaker Question box on the registration website.
Biography
Moderator: Joshua Jacks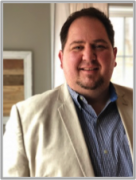 Joshua began leading teams and organizations in Metro Atlanta in order to drive transparency, change, performance, and innovation. For nearly 25 years, Joshua has focused on solutioning cutting edge products and "ways of working" that have brought increased effectiveness and profitability to Fortune 50 organizations and Startups alike. For the last 15 years, his passion has transitioned from systems and network-related management and consulting to that of organizational and leadership transformation, adoption of agility in all methodologies, "principle" improvement, and enterprise coaching.
Working with many different approaches, Joshua is dedicated to jumping right into the midst of organizational challenges. His jovial and lighthearted professionalism help make sometimes difficult transitional periods relaxed and natural. He also uses his background in family counseling and service as just one tool in his toolbox to help others learn to overcome structural impediments.
Joshua's focus areas in both coaching and speaking are the sociology and make up of high performing agile teams, identifying practical solutions for impediments to agile transformation, applying agility across non-IT organizations, agile startups, transitioning PMOs, mentoring effective team members, and much more. He uses humor (story time), hands-on exercises, and practical knowledge to create an atmosphere of ease and excitement.
In addition to his professional life, Joshua lives Agile at home with his family to organize their hectic life of school and extracurricular activities.
He resides with his wife and three children in rural West Georgia. He is an avid musician as well as a music and movie enthusiast.
Joshua currently serves as Director of Transformation for MATRIX Resources.
Panelists: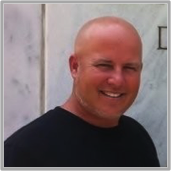 Paul Noetling has worked in the IT Staffing Industry in Atlanta since 2003, with experience serving in 360 Full-Desk, Account Executive and Technical Recruiter; Paul has been with MATRIX since 2014 as a Senior Recruiter. Paul's 2013 Recruitment achievements were 93 placements and 75 monthly billable consultants, Awarded 2014 Rookie of the Year and on target 2019 Recruiter of the Year.
Paul's success comes from an aggressive and enthusiastic approach to recruiting while fostering strong relationships with candidates and network; his goal is to establish and maintain long lasting relationships in order to be a trusted partner for others throughout their career. Thanks to the 30 years of experience MATRIX has serving the Atlanta market, he is able to present a wide range of opportunities to his candidates, from both large Fortune 500 companies as well as smaller boutique clients.
====
Latasha Williams - Modern Millenial Consulting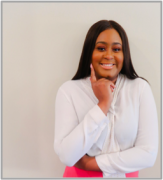 I understand your story because I have been there time and time again, until I took hold of my career journey and started believing in my career passion once and for all! Being a millennial, it was once hard to know where I fit in, questioning if I belonged in the room I was in, being told it was "just not your time yet"- but I've helped thousands of career seekers and businesses since 2014!
Latasha is a progressive "Grocer's Top Women" in Grocery receipt for rising stars, nominated for Top Millennial, certified LinkedIn Pro, and a dedicated career coach and career strategist with over 10+ years' experience. Latasha focuses on helping job-seekers by highlighting their best selves on their resumes, utilizing LinkedIn as your strategic partner in attracting the RIGHT job to your door steps, building your confidence through interview prep and full-scale career coaching, identifying or redefining your leadership style, and tackling your business talent acquisition strategies to attract, retain, and keep top talent!
Coming to you with well-rounded experience in the full associate life cycle as a recruiter, a job-seeker, the hiring manager, and as a leadership development coordinator.
Make an investment in developing your career future. And get your career back in your hands.
Now, I can help you get those solutions specifically for you!
====
Jim Stroud - VP, Product Evangelist - NA for ClickIQ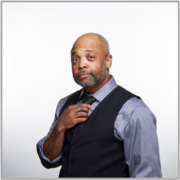 Over the past decade, Jim Stroud has built an expertise in sourcing and recruiting strategy, public speaking, lead generation, video production, podcasting, online research, competitive intelligence, online community management, and training. He has consulted for such companies as Microsoft, Google, MCI, Siemens, Bernard Hodes Group and a host of start-up companies.
During his tenure with Randstad Sourceright, he alleviated the recruitment headaches of their clients worldwide as their Global Head of Sourcing and Recruiting Strategy. Moreover, Jim Stroud has created and sold four online properties, authored five HR related books and hosts the popular online video series – "The Jim Stroud Show."
His latest project – "The Jim Stroud Podcast" explores the future of work, life and everything in between. More details highlighting his career and industry influence can be found on his blog – JimStroud.com.
As the VP, Product Evangelist - NA for ClickIQ, an award winning automated job-advertising platform, his duties focused on business development and product evangelism. Now that Indeed.com has acquired ClickIQ, Jim is open to new opportunities.
Light refreshments and beverages will be provided.
When
Tuesday, October 15, 2019, 6:00 PM - 8:00 PM
Where:
(Note: New Venue Address Below)
Matrix Resources Inc., 400 Perimeter Terraces, Suite 300, Atlanta, Georgia 30346
Fees
PMI Atlanta Member: $12.00, Early Bird Rate $10.00 through October 8th.
Non-Member: $15.00, Early Bird Rate $13.00 through Ocotber 8th.
Forums no longer accept cash registrations at the door. Please register in advance or via your computer or smartphone at the door.
Meeting content, presenter, and location are subject to change. Refunds will not be made for changes in meeting content, presenters, or locations.
PDUs
Earn 1 PDU
Talent Triangle Category: Leadership

PDUs can be claimed here.
For detailed instructions, please visit the CCRS User Guide.