"Stop Starting, Start Finishing!"
presented by Karen Powell and Douglas Boling
The Agile Forum meetings offer an opportunity for professional networking and knowledge sharing with other agile practitioners as well as provide a learning environment for professionals interested in learning about agile techniques. Everyone is welcome to participate.
Presentation
Do you ever get bogged down in "to do" lists? Are the requests for your time or your team's time coming in faster than you can manage given the time, resources, and priorities on your plate?
Well there's great news for you, your teams and the services that you manage, and it's called The Kanban Method!
Join the May PMI Atlanta Agile Forum to learn how you can STOP STARTING AND START FINISHING in a humane way that enables improving service delivery, quality, catalyzes improvement and gives you a recipe for evolving to meet your customer's needs.
The Kanban Method enables faster, more predictable delivery and an adaptive capability that enables you to respond effectively to changes from customer demand or your business environment.
Visit Kanban University to learn more!
Biography
Karen Powell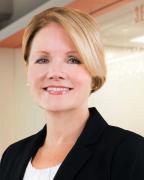 Karen Powell is a Project Management, Process Improvement, and Human Resources specialist who has a passion for helping organizations and people succeed by working with them to identify their strengths, develop their professional brand, and achieve continuous improvement and personal growth.
Karen has over 25 years of experience in the engineering, software, and pharmaceutical industries at companies such as Motorola, Adtran, JM Family Enterprises, and pharmaceutical start-up Alimera Sciences. She is best recognized for leading Agile and Kanban start-up teams, building operational organizations from the ground up, managing software and hardware projects and teams, leading process engineering initiatives, and actively volunteering in the communities where she lives and works.
Karen has earned professional credentials as an Accredited Kanban Trainer (AKT), Kanban Coaching Professional (KCP), Certified ScrumMaster (CSM), Professional Project Manager (PMP), ITIL V3 Certified Practitioner from ITSM Academy, PHR in Human Resources, and CCP in Compensation. Karen was awarded "Phenomenal Woman of North Fulton 2009" by the American Business Women's Association (ABWA), served on The Drake House Board of Directors, and has served in various leadership capacities throughout the North Fulton community including current leadership roles serving PMI Atlanta Agile Forum and Fiserv WILWIN (Women in Leadership|Women's Impact Network).
Douglas Boling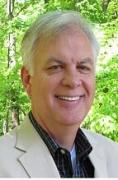 Doug has over thirty years of experience in the software and knowledge work industry. He is experienced in project management, process management, leadership, software development, and application design. He is a Certified Scrum Master with Advanced training in Kanban implementations. In addition, Doug brings 17 years of experience as a small business owner providing products to the nuclear power industry where his products were used in the monitoring of radiation workers. He made the switch to Corporate IT twenty years ago were he continues as a Services Delivery Manager.

Doug is focused on applying Lean Engineering principles and Kanban practices into IT development and delivery processes since 2010. He is a certified partner of Kanbanize providing SaaS to the lean project and product development industries.
Light refreshments and beverages will be provided.
When
Tuesday, May 19, 2020, 6:00 PM - 8:00 PM
Where:
Webinar
You will receive an email from the PMI Atlanta Chapter with the webinar link 24 hours before the event start time.
Due to coronavirus concerns, we will be hosting this event through webinar. Because of this change, member rate is now $8 and non-member rate is $10.
Fees
PMI Atlanta Member: $8.00
Non-Member: $10.00
Meeting content, presenter, and location are subject to change. Refunds will not be made for changes in meeting content, presenters, or locations.
PDUs
Earn 1 PDU
Talent Triangle Category: Leadership

PDUs can be claimed here.
For detailed instructions, please visit the CCRS User Guide.