"Scrum Start to Finish" presented by: Krista Marlatt, VP - USIS Technology Planning & Execution at Equifax
The Agile Forum meetings offer an opportunity for professional networking and knowledge sharing with other agile practitioners as well as provide a learning environment for professionals interested in learning about agile techniques. Everyone is welcome to participate.
Join us for virtual Meet and Greet at 5:45 pm to engage and connect with the other professional and our featured speaker.
Presentation
Scrum is an Agile process that allows us to focus on delivering the highest business value in the shortest time. Scrum allows teams to rapidly and repeatedly inspect working software. The business sets the priorities; the teams self-organize to determine the best way to deliver the highest priority features.
This presentation promises to be fun and engaging as the team performs an interactive demonstration of the roles and responsibilities of an Agile Scrum team. We will attempt to draw participants in as the team presents the daily activities of a Scrum team to design and deliver a product using Agile Scrum processes:
Daily Standup
Sprint Planning
Sprint Review
Sprint Retrospective
Backlog Refinement
Presenter/Moderator: Krista Marlatt
Krista is a strategic change leader that believes data and insights are the keys we use to open do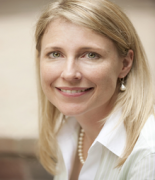 ors for new opportunities. Krista joined Equifax with over twenty years of experience delivering complex business solutions for automotive, commercial, federal and municipal industries. Previously, Mrs. Marlatt held senior leadership roles with Cox Automotive, Manheim, AutoTrader.com, and Accenture. Krista and her team enable the business with the technology solutions that drive strategic and daily business decisions. Her team specializes in USIS technology delivery management, technology operational reporting, and compliance management all to ensure the teams are in alignment with Equifax's USIS customers' needs and reinforcing Equifax's commitment to helping our clients live their financial best.
Panelist:
Equifax - Joe' A. Dickson (Senior Director); Kara Draper (Senior Director); Nichole Jones (Director); Cassandre E. Bride (Senior Director); Joy Menefee (Agile COE Lead)
Joe' A. Dickson
Joé is a transformational leader that thrives on leading and developing successful teams. Joé join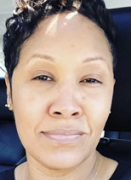 ed the Equifax Planning & Execution team in 2019, bringing 20+ years of experience leading project teams and programs, creating effectively aligned delivery organizations, and decreasing time to deliver through strong project rigor. Ms. Dickson is an accomplished professional with a diverse and extensive background in Information Technology Portfolio, Program, and Project Delivery Management in the FinTec and Banking industry (SunTrust Bank, FIS Global, Fiserv, First Data}. As part of the Equifax USIS Planning & Execution team, Joé and team focus on providing overall leadership, strategic planning and oversight of supporting tactical execution plans to ensure successful delivery against the overall product delivery roadmap.
Kara Draper
Kara is passionate about helping organizations focus and align around their highest return investme
nts by defining and driving efficient governance and operational models. Her strong leadership background and a focus on cultural change management have been central to her career enabling business and technology project, program, and portfolio management. Kara joined Equifax with over twenty years of experience driving value for the manufacturing, financial, technology, retail, higher education, and automotive industries. Ms. Draper is passionate about driving excellence in execution to deliver benefits faster. Kara has held leadership positions with The Home Depot, Accenture, Dell/EMC, The University of Colorado Denver, Manheim, and Cox Automotive
Nichole Jones
Nicole Jones has nearly a decade of project management experience and serves as a leader in tech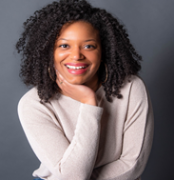 nology cloud transformation at Equifax. She has worked with companies such as SunTrust Bank, Pittsburgh Steelers, Merck, PVH, Hewlett-Packard and more. She was featured in Women of Project Management's 6-part series Masterclass, guest speaker at the PMO Impact Summit and served as team lead for Community Consulting Teams of Atlanta. Her goal is to support businesses in streamlining operations and accomplish their project strategies. Nicole is an alum of Georgia State University and resides in Atlanta, GA with her husband Greg.
Cassandre E. Bride
Cassandre Bride, Professional Scrum Master (PSM) and Certified Agile Product Owner is a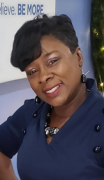 strategist change agent that believes in driving awareness and knowledge. Cassandre's niche is inspiring process improvements; while ensuring the client business expectations are met. Cassandre joined Equifax with over 15 years of experience delivering Technical complex solutions for Retail, MultiMedia, Automotive and Healthcare Industry. As part of the Equifax USIS Planning & Execution team, Cassandre's team specializes in USIS technology delivery management, technology operational reporting, and compliance management all to ensure the teams are in alignment with Equifax's USIS customers.
Joy Menefee
Joy Menefee is a seasoned professional and former management consultant who enjoys deliverin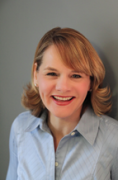 g complex projects and programs by carefully analyzing the problem at-hand and then systematically breaking down the requirements to deliver an ideal solution. She has been fortunate to work in various industries including energy, financial services, telecommunications, healthcare, and most recently technology. Joy currently serves as the Agile and Planning Center of Excellence Leader at Equifax where her team is laying the groundwork for an agile transformation program in their US division.
When
Tuesday, May 18, 2021, 6:00 PM - 7:15 PM
Where:
Webinar
Fees
You will receive an email from the PMI Atlanta Chapter with the webinar link 24 hours before the event start time.
Due to coronavirus concerns, we will be hosting this event through webinar. Because of this change, member rate is now $8 and non-member rate is $10.
Meeting content, presenter, and location are subject to change. Refunds will not be made for changes in meeting content, presenters, or locations.
PDUs
Earn 1 PDU
Talent Triangle Category: Technical
PDUs can be claimed here.
For detailed instructions, please visit the CCRS User Guide.