"LinkedIn + Networking + Personal Branding = Job Search Success" presented by Gregg Burkhalter, The LinkedIn Guy
The Agile Forum meetings offer an opportunity for professional networking and knowledge sharing with other agile practitioners as well as provide a learning environment for professionals interested in learning about agile techniques. Everyone is welcome to participate.
Join us for virtual Meet and Greet at 5:45 pm to engage and connect with the other professional and our featured speaker.
Presentation
Finding a job these days req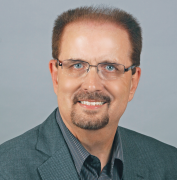 uires you to identify and utilize ALL of your available resources. During his presentation, Gregg will answer the following questions:
What is a personal brand and why is it so important to your job search and career?
Why is your LinkedIn profile more powerful than your resume in today's digital world?
What are the most important parts of your LinkedIn profile and how do you make it shine?Why is your professional network so invaluable to you when you are looking for job?
What tools does LinkedIn provide to help you find job opportunities and nail the interview?
What are hashtags and how do you use them increase your brand exposure on LinkedIn?
… and SO much more
If you are looking for a job or seeking career advancement, this presentation is for you. Gregg's presentation will not be recorded so come prepared to take plenty of notes.
Biography
Gregg Burkhalter is a recognized authority on Personal Branding and LinkedIn. He has helped countless professionals around the world define and grow their Personal Brand using LinkedIn. Gregg is known by many as "The LinkedIn Guy". He provides Personal Branding Coaching and LinkedIn Training via one-on-one and group training sessions, corporate presentations and webinars.
When
Tuesday, September 21, 2021, 6:00 PM - 7:15 PM
Where:
Webinar
Fees
You will receive an email from the PMI Atlanta Chapter with the webinar link 24 hours before the event start time.
Due to coronavirus concerns, we will be hosting this event through webinar. Because of this change, member rate is now $8 and non-member rate is $10.
Meeting content, presenter, and location are subject to change. Refunds will not be made for changes in meeting content, presenters, or locations.
PDUs
Earn 1 PDU
Talent Triangle Category: Strategy and Business Management
PDUs can be claimed here.
For detailed instructions, please visit the CCRS User Guide.