"Mixing Agile + Governance as Recipe for Success" presented by Leila Rao - AgileXtended, Founder, Jorge Lastire - Siemens / IT SAP Project Manager, & Karla Walker, METAS Consultant & Governance IT Specialist at the CDC
The Agile and Governance Forums are joining forces this month! Everyone is welcome to participate.
Presentation
The way we work now is not the same way we worked prior to the pandemic. With more organizations pivoting their strategy, the conversation of governance and agile are two of the biggest points to integrate into how we work present day. We are excited to be hosting an interactive panel discussion with subject matter experts on combining both topics into how we work.
During this discussion, our panelist will share:
Best Practices in Agile
Managing multiple iterations
Proper ways to conduct sprint
Effective agile and governance technique
Insight from SME on their role and how they mix agile and governance


Panelist

Leila Rao is an organizational change consultant optimizing how organizations transform and create sustainable impact. Her cognitive approach to agility emphasizes helping individuals and groups change the way they think, act and collaborate. She has facilitated organizational change initiatives for wide range of federal government agencies and large private sector companies over the previous decade. Leila is the creator of the Compass for Agility framework, and the author of the book with same title. The book explores the multi-disciplinary approach that enables organizations to shape their own compass to adapt, innovate and thrive in challenging environments. She now applies her expertise and experiences to increasing the value and visibility of women through self-organization, collective empowerment, and structural realignment.


Jorge Lastire has a passion for project management that started 12 years ago. He thrives on problem solving, innovation, and driving business success. Jorge is always interested in solving problems, and identifying and implementing long-term SAP solutions for mergers and acquisitions via program and portfolio management
. Experienced in Waterfall, Agile and hybrid frameworks, he also holds the following certifications: PMP®, PMI-ACP®, SSM SAFe®, POPM SAFe® and Certified ScrumMaster®.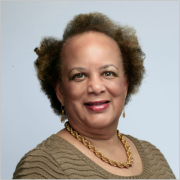 Karla Walker began working in Government Contracting in 2005 for SAIC then Unisys in Project Management. In 2014 Karla was hired by SITA to manage the SITA Product Lifecycle Process (SPLC) for the Passenger Solutions Line. For the past 8 years Karla has been working in IT Project Governance. She is currently a METAS Consultant working with the CDC, Office of the Chief Information Officer managing the Governance for the Portfolio of Projects within Digital Services. Karla graduated from Delaware State University, majoring in History with a minor in Political Science. She has lived in Atlanta for over 30 years and has one son.


When
Wednesday, May 25, 2022, 6:00 PM - 7:15 PM
Where:
Webinar
Fees
You will receive an email from the PMI Atlanta Chapter with the webinar link 24 hours before the event start time.
Due to coronavirus concerns, we will be hosting this event through webinar. Because of this change, member rate is now $8 and non-member rate is $10.
Meeting content, presenter, and location are subject to change. Refunds will not be made for changes in meeting content, presenters, or locations.
PDUs
Earn 1 PDU
Talent Triangle Category: Strategy & Business Management
PDUs can be claimed here.
For detailed instructions, please visit the CCRS User Guide.