The PMI Atlanta AEC Forum is a focus group that hosts regular events with ranging topics in the architectural, engineering, and construction fields. We will show the importance of solid project management in these related fields of study.
Presentation: "THE HUMAN AGE: Skills Revolution" presented by Michael Ray, Managing Director, Experis Engineering, South Region
Light refreshments and beverages will be provided.

Earn one PDU for attending this event.
When:
Tuesday, May 9, 2017, 6:00 PM - 8:00 PM
Where:
Experis Engineering
7000 Central Pkwy NE, Suite 200 Conference Room
Atlanta, Georgia 30328
Fees:
PMI Atlanta Member: $12.00, early bird rate $10.00 before May 2nd
Non-Member: $15.00, early bird rate $13.00 before May 2nd
Please note: Effective May 2016, Forums will no longer accept cash registrations at the door. Please register in advance or via credit card at the door.
---
Presentation Details: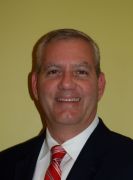 Many expected that as the recession subsided the world would return to business as usual. That hasn't happened. Instead, we have a world marked by uncertainty. In this period, four macro forces are driving the reconfiguration of labor markets: Shifting demographics, Technological revolution, Customer/client sophistication and the Rise of individual choice. As a result, the business environment today is increasingly less stable and hard to predict. Businesses are adjusting by exploring new strategies that are better suited to rapid change, shorter business cycles, technological disruption, skill shortages, etc. This is reshaping labor markets. This presentation will address the facts around the four forces discussed above and present solutions for considering how to address these forces in workforce engagement.
Talent Triangle Category: Strategic and Business Management
Mike leads the Experis Engineering team focused on professional resourcing and project based workforce solutions for Experis' clients throughout the Southern United States. His insights come from more than 30 years of experience in both the public and private sectors of infrastructure engineering. Throughout his career he has served in positions of responsible charge for the planning, programming, design and construction of engineering projects and teams. As a military officer, he served for 31 years as an engineer in the United States Air Force and officially retired from military service on May 1st, 2016. Prior to joining Experis in 2011, he working directly for North Carolina consulting engineering firms where he held leadership positions overseeing the development and execution of engineering studies, design and specifications for projects within the manufacturing, transportation, federal and commercial development business sectors. Mike holds an undergraduate degree in architecture from Tulane University and an MS in engineering management from the Air Force Institute of Technology.
Logging PDUs:
For detailed instructions, please visit the CCRS User Guide.