"Trends in Artificial Intelligence (AI) and Applications"
Presented by Hai T. Ho, Ph.D., NPDP, ABET PEV
The PMI Atlanta AEC Forum is a focus group that hosts regular events with ranging topics in the architectural, engineering, and construction fields. We will show the importance of solid project management in these related fields of study.
Presentation
Artificial intelligence is coming at us like a tsunami, and every business could greatly benefit by its application. No professionals should risk going on without at least general knowledge of what AI is all about. The presentation will cover survey of AI landscape and some key concepts. Then it will look at some cases of how teaching machines/software to think and act like humans to improve productivity, costs, and effectiveness.
Biography
Hai T. Ho, Ph.D., NPDP, ABET PEV - A seasoned faculty, coach, and mentor that helps others achieve their full potential. An industry expert in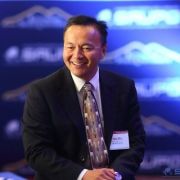 leadership, management, and product development. Over 20 years of industry experiences ranging from start-up to Fortune 500. Dr. Ho is the named inventor of 17 patents. Currently, he is a professor and department head of Computer Engineering at Kennesaw State University. His latest interests are in artificial intelligence and how it is transforming the way we live, work, and play.
When
Tuesday, March 12, 2019, 6:00 PM - 8:00 PM
Where
Experis Engineering, 7000 Central Pkwy NE, Suite 200 Conference Room, Atlanta, Georgia 30328

Fees
PMI Atlanta Member: $12.00, early bird rate $10.00 before March 5th.
Non-Member: $15.00, early bird rate $13.00 before March 5th.

Light refreshments and beverages will be provided.

Forums will no longer accept cash/check registrations at the door. Please register in advance or via credit card at the door.

PDUs
Earn 1 PDU
Talent Triangle Category: Strategic & Business Management

PDUs can be claimed here.
For detailed instructions, please visit the CCRS User Guide.