"Construction Project Management & the Renovation of John F. Kennedy Park"
Presented by Arnie Silverman, President and CEO, Silverman Construction Program Management and Brett Daniels Chief Operating Officer of Atlanta Superbowl Committee
The PMI Atlanta AEC Forum is a focus group that hosts regular events with ranging topics in the architectural, engineering, and construction fields. We will show the importance of solid project management in these related fields of study.
Presentation
Construction is an inherently a complex endeavor. Successful delivery requires a well-crafted management plan, a disciplined approach to carrying it out, and effective leadership of the program/project team. A Construction Project Management professional can help identify specific needs, mobilize appropriate staff and manage implementation.
The renovation of John F. Kennedy Park located in Atlanta's historic Westside neighborhood was a transformational project completed in a matter of months. This project was made possible by a $2.4 million grant supported by funding from the NFL Foundation, Atlanta Super Bowl Host Committee and the Arthur M. Blank Family Foundation and others.
Silverman Construction Program Management (Silverman CPM) was engaged to serve as Program Manager and Owner's Representative for the renovation to ensure the Design-Build project finished on time and on budget. Since this was the Legacy project for the Super Bowl, it was critical that the project, which got off to a late start, be completed by Super Bowl week. As with every project, there were unforeseen circumstances and weather events that required creative solutions to prepare the park for the ribbon cutting event. The amount of rain during the construction was a major impediment.
Arnie Silverman, CEO of Silverman CPM and Brett Daniels, COO of the Atlanta Super Bowl Host Committee, will discuss the details of the renovation, successes of the project team, and lessons learned.
Biography
In 1995, Arnie Silverman founded Silverman Construction Program Management (CPM) to provide construction program management services to "for purpose" organizations after a successful 22-year career as a general contractor and developer. Deploying his decades of professional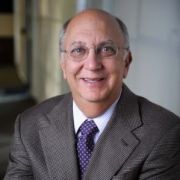 experience planning and managing commercial construction programs to benefit these groups, he built Silverman CPM into one of Atlanta's most well-respected firms.
The Metropolitan Atlanta Chamber of Commerce selected Arnie as the 2006 Small Business Person of the Year. In 2015, Arnie received the Lifetime Achievement Award from The Metro Atlanta Chamber for Business Person of the Year. Most recently, Arnie was recognized for his exceptional leadership, integrity, and service to the Atlanta community with a 2018 Leadership Character Award from the Robert K. Greenleaf Center for Servant Leadership™ in partnership with Turknett Leadership Group.
Arnie's mark on the Atlanta region can be seen through the wide variety of charitable and civic leadership positions he has held, including Chair of the DeKalb County Chamber of Commerce, Chair of Leadership DeKalb, and additional Board positions with the City of Atlanta, Piedmont Park Conservancy and MARTA.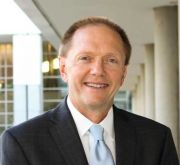 Brett Daniels served as the Chief Operating Officer for the Atlanta Super Bowl Host Committee, where he oversaw all aspects of planning and preparation for Super Bowl LIII, held in Atlanta on February 3, 2019. Prior to his work with the Host Committee, Daniels spent 2017 in a similar role helping Atlanta prepare to host the 2018 College Football Playoff National Championship at Mercedes-Benz Stadium.
Daniels spent 25 years with the Dallas Cowboys organization in a variety of senior corporate communications and brand roles where he developed and implemented brand standards across the entire Cowboys organization and planned and managed the Cowboys Branding & Corporate Sponsorships integration. He also led the design and implementation for both interior and exterior spaces at AT&T Stadium and played a key role in the administration of numerous major events, including Super Bowl XLV, the NBA All-Star Game and neutral-site college football games.
When
Tuesday, April 9, 2019, 6:00 PM - 8:00 PM
Where
Experis Engineering, 7000 Central Pkwy NE, Suite 200 Conference Room, Atlanta, Georgia 30328

Fees
PMI Atlanta Member: $12.00, early bird rate $10.00 before April 2nd.
Non-Member: $15.00, early bird rate $13.00 before April 2nd.

Light refreshments and beverages will be provided.

Forums will no longer accept cash/check registrations at the door. Please register in advance or via credit card at the door.

PDUs
Earn 1 PDU
Talent Triangle Category: Technical Management

PDUs can be claimed here.
For detailed instructions, please visit the CCRS User Guide.