"Don't Go Chasing Waterfalls - Selecting the Right Software System" presented by Lee Woodward
The PMI Atlanta AEC Forum is a focus group that hosts regular events with ranging topics in the architectural, engineering, and construction fields. We will show the importance of solid project management in these related fields of study.
Presentation Details
If I were to sum up the role of a project manager, or any manager, in two words, it would be "problem solver." No problem is more vexing than our inability to reconcile individual needs with common stakeholder goals. And yet this challenge provides some of our greatest career opportunities. The MVPs of any community are those who can step out of their traditional duties and work with other functional managers to find ways of advancing a shared mission.
This becomes abundantly clear when evaluating a new information system. We've all heard the promises that new technology and planning tools will facilitate communication, making our jobs simpler and our firms more successful. Sadly, they seldom do. So far, there is no packaged system on the market that consistently accomplishes functional integration without extensive customization.
The traditional approach of software vendors is to do a full evaluation of system requirements, design the system, develop, test, and deliver. The problem with this waterfall methodology is that an organization's needs are so complex and change so rapidly that by the time we explain them and the software partner understands, that information is out of date.
There are challenges with agile ERP, to be sure, but that should be a core requirement in any vendor proposal. As project managers, we have a unique perspective on this and a responsibility to ourselves and our teams that we cannot afford to abdicate. Our organizations will own these systems long after the vendor (and their successors) are gone. For our sake and those of our colleagues we must be proactive in the vendor selection process.
This presentation highlights the project manager's role in ERP selection and outlines a simple, effective approach to helping your organization proactively determine the best fits for its needs.
Biography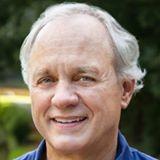 As a PM and solution architect for the past twenty years, Lee Woodward has implemented enterprise planning and reporting solutions for a wide variety of project-driven organizations, including architectural, engineering, and construction firms. Prior to that he spent twenty years in corporate financial management and is now an independent consultant and professor at Kennesaw State University.
Over the years, numerous changes have swept the project management profession, none more profound than the development of cloud-based planning and budgeting tools and agile systems implementation. As a CPA, CMA, and PMP, Lee brings to these challenges a rare perspective.
Throughout his career, Lee has witnessed the difficulties organizations face in devising a single system that will meet the needs of individual stakeholders while, at the same time, facilitating efforts toward common goals. From this experience he has devised an approach that defines current processes and maps the development of a cohesive communication systems based on input from all stakeholders.
Due to coronavirus concerns, we will be hosting this event through webinar. Because of this change, member rate is now $8 and non-member rate is $10.
When
Tuesday, June 9, 2020, 6:00 PM - 7:15 PM.
Where
Webinar
You will receive an email from the PMI Atlanta Chapter with the webinar link 24 hours before the event start time.
Fees
PMI Atlanta Member: $8.00
Non-Member: $10.00


PDUs
Earn 1 PDU
Talent Triangle Category: Strategic and Business Management

PDUs can be claimed here.
For detailed instructions, please visit the CCRS User Guide.