"Using Innovation and Collaboration to Redefine the Capital Projects Business Model"
presented by Tom McDonald, Consultant at Sherlock Resources; Peter Dumont, CEO of PrairieDog; and John Josserand, Partner Manager at Data Gumbo
The PMI Atlanta AEC Forum is a focus group that hosts regular events with ranging topics in the architectural, engineering, and construction fields. We will show the importance of solid project management in these related fields of study.
Presentation Details
Capital projects are a significant part of the U.S. economy, resulting in approximately $1.3 trillion worth of construction each year, but performance issues in the industry are common. Projects are exceedingly inefficient, riddled with high transaction costs attributed to friction in data exchanges and contractual relationships, with approximately 40% of spending attributed to non-value added transactional costs. Furthermore, each participant in the many layers of project hierarchies contributes to increasing administrative drag that escalates the cost of capital.
As we adjust to and recover from the current global challenges, preservation of the industry supply chain is critical. This presentation will cover the industry research to simplify interaction and drastically reduce costs via a technology-enabled platform.
Key concepts include:
Goal Congruence and Shared Success Business Models
Supplier Engagement
Dynamic Risk Modeling
Contracting via Smart Contracts and Blockchain
Biography
Peter Dumont, P.E., is a Consultant for the OS2 / PrairieDog Project, and also a Partner at Premier Resources Group at Sizemore & Co., LLC. He is the immediate Past President of CURT and has more than 22 years of engineering and construction experience developing and executing capital projects globally and running operations for EPC organizations.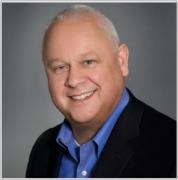 Tom McDonald is Principal and Business Development Consultant at Sherlock Resources, LLC, a consulting firm focused on recruiting solutions for engineering, scientific, and technical disciplines. He is also the Chair of the US Chapter of the International Association of Innovation Professionals.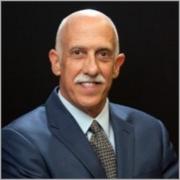 John Josserand, Partner Manager at Data Gumbo in Houston is an innovative, solutions-focused Operations Lead, with extensive software development, implementation, sales and marketing background. John's experience includes more than 20 years delivering software solutions for global industry leaders (including Data Systems and Solutions (a JV between Rolls Royce and SAIC), Turner Industries, InCite Logix, and Industrial Mobility). His passion is using technology to improve business and the lives of workers.


Due to coronavirus concerns, we will be hosting this event through webinar. Because of this change, member rate is now $8 and non-member rate is $10.
When
Tuesday, April 13, 2021, 6:00 PM - 7:15 PM.
Where
Webinar
You will receive an email from the PMI Atlanta Chapter with the webinar link 24 hours before the event start time.
Fees
PMI Atlanta Member: $8.00
Non-Member: $10.00


PDUs
Earn 1 PDU
Talent Triangle Category: Strategy & Business Management

PDUs can be claimed here.
For detailed instructions, please visit the CCRS User Guide.