"HEMPCRETE: Learning from the Past to Preserve the Future" presented by Bob Escher, AIA & Alex Escher of Escher Design and Hemp Hollow Processing
The PMI Atlanta AEC Forum is a focus group that hosts regular events with ranging topics in the architectural, engineering, and construction fields. We will show the importance of solid project management in these related fields of study.
Presentation Details
The global plea to reduce carbon emissions and develop sustainable, environmentally friendly products has sparked renewed interest in industrial hemp.
In January 2022, the US Hemp Building Foundation, the non-profit arm of the US Hemp Building Association (USHBA), has filed the necessary paperwork to begin the process of certifying hempcrete as a US natural building material for use in residential construction projects. Designated as a "certified natural building material" and listed in the International Residential Codes (IRC) creates the necessary roadmap to build with hempcrete without having to apply for an "alternative material variance." The streamlined process will create innumerable benefits for the green building industry, the hemp farmer, the homeowner, and the environment.
Over the centuries, hemp use and innovation evolved to meet human needs such as caulk for fishing vessels (200 BCE) a hemp-based mortar strong enough to reinforce the abutments of French Merovingian bridges (500-751 CE) and soil remediation after the 1986 Chernobyl disaster.
From food, clothing, medicine and shelter to geotextiles, bio-composites, soil remediation and sustainable, carbon neutral building products the diverse properties of industrial hemp have captured the imagination of the Construction Industry.
The presentation will highlight:
What makes industrial hemp fiber unique?
Why is hemp critical for sustainable development?
What is hempcrete?
How is it used in construction?
How does hempcrete compare with synthetic materials?
What are some of the bottlenecks to mainstream implementation?
Present real-world examples of construction with hempcrete and hemp-based materials such as insulation, plaster, and textiles.
There will also be a discussion on how contemporary innovation and legislative activity will impact future economic development and opportunities for investors, entrepreneurs, and current and future building professionals.
Biography
Bob Escher, AIA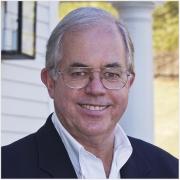 In 1988, Bob Escher founded Escher Design, a full-service architectural firm, in Dorset Vermont. Bob hails from an impressive family of builders and engineers whose projects include New York's original Yankee Stadium and Switzerland's Gotthard Tunnel. A practicing architect for over thirty years, his firm features a national portfolio of completed projects in numerous states including New York, Virginia, Florida, New Jersey, Massachusetts, Oregon, and Vermont.
A few years ago, his son, Alex, introduced him to industrial hemp. Sustainable and eco-friendly, the ancient plant's versatility is legendary in the building industry. In 2017 Escher Design completed the WNDER Workshop, the first permitted hempcrete structure in Denver Colorado. In 2018, the WNDER Workshop was one of the three hempcrete structures in the world chosen by Architecture 2030 to be on their Carbon Smart Materials Palette. In 2019, Bob was elected the first president of the United States Hemp Building Association.
Alex Escher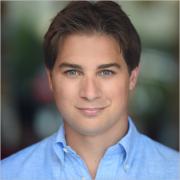 Alex is Director of Hemp Fiber Applications at Escher Design Inc., the Northeast Regional Leader of the US Hemp Building Association (USHBA), Founder of Hemp Hollow Processing, LLC and member of the American Society for Testing and Materials (ASTM) International. Alex joined the Vermont based architecture firm, Escher Design, to help develop cost effective applications using hemp bio-composites.
With the US Hemp Building Association, Alex serves on the supply chain, certification, and education committees. He is a member of the team drafting the ASTM standards and helping to pave the way for mainstream implementation of hempcrete in the US construction sector.
In addition to his numerous roles, Alex speaks nationally to advocate hemp's impact on bio-regional economics at business conferences and universities including NOCO Hemp Expo, Rutgers University, the University of Vermont Extension and Yestermorrow Design/Build School.
Due to coronavirus concerns, we will be hosting this event through webinar. Because of this change, member rate is now $8 and non-member rate is $10.
When
Tuesday, March 8, 2022, 6:00 PM - 7:15 PM.
Where
Webinar
You will receive an email from the PMI Atlanta Chapter with the webinar link 24 hours before the event start time.
Fees
PMI Atlanta Member: $8.00
Non-Member: $10.00


PDUs
Earn 1 PDU
Talent Triangle Category: Leadership

PDUs can be claimed here.
For detailed instructions, please visit the CCRS User Guide.