Join us for our virtual November Chapter Meeting! We will explore the many new challenges this year has brought into our daily lives, including remote working and the need to continue projects as timely as possible without direct contact.
Newcomers Meeting - 5:30pm - 6:15pm
If you are a new member to PMI Atlanta, you do not want to miss this opportunity to hear how PMI Atlanta can help you achieve your goals and meet members of the leadership team.
Keynote Presentation - 6:30pm - 7:30pm
"How to Maintain Your Sanity While Managing Projects Remotely" presented by Patrice Embry
Remote work is the new normal among emerging trends for project management. If you're new to remote work, thanks to COVID-19, managing projects without direct human interaction may seem challenging. Patrice Embry shares her experiences to help you excel through the new virtual climate. Join us for a discussion on how to stay sane while managing remotely and get tips to do it more effectively. Sign up today!
Biography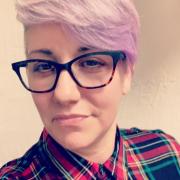 Patrice Embry of Philadelphia, PA, is a digital media project manager and Certified ScrumMaster with more than 20 years' experience leading digital projects, such as large scale websites, mobile apps, and CRMs. Her clients span across pharmaceutical, finance, construction, ecommerce, and more. They include such recognizable names as ExxonMobile, Merckk HCP Education, and the the Anti-Defamation League. For more information on the speaker, visit http://www.patrice-embry.com/#hello
When
Monday, November 16, 2020, 5:30pm - 7:30pm
Location
Virtual Meeting
Fees
Member: $8
Non-member: $10
Meeting content, presenters, and location are subject change. Refunds will not be made for changes in meeting content, presenters, or locations.
Logging PDUs
Keynote Presentation: 1 PDU


PDUs can be claimed here
.
For detailed instructions, please visit the
CCRS User Guide
.