Join us for our virtual March Chapter Meeting! You will have the opportunity to learn more about the Altanta Chapter in the Newcomers Meeting prior to our Keynote Presentation.
Newcomers Meeting - 5:30pm - 6:15pm
If you are a new member to PMI Atlanta, you do not want to miss this opportunity to hear how PMI Atlanta can help you achieve your goals and meet members of the leadership team.
Keynote Presentation - 6:30pm - 7:30pm
"How the Project Manager Thrives in the Gig Economy" presented by Michael Nir, Sapir Consulting
With the impact of COVID-19 still upon us, the gig economy is accelerating. Project managers have not been left out of this trend. Many such professionals have found that contract work as PMs is flexible, lucrative and rewarding.
In this talk, you will explore critical skills needed to thrive in the gig economy. Attendees will also receive free resources to assist in their journey, such as the "BOLDeR© Imagine Blue Ocean ," a resource developed by the presenter with practical tips to get you ready for work.
Why is this knowledge important to you?
One of the fastest growing trends in employment is a move away from full-time work. Both employers and workers are pursuing alternative arrangements, including temporary or project-based contracts. Where the two sides meet is where we find the gig economy. And among those participating in the gig economy are experienced nurses, project managers, scrum masters, agile coaches, engineers and marketing consultants.
Sign up today for the presentation to learn answers to:
What are the fundamental pre-requisites for branding yourself for gig economy employment?
What does it take to thrive in the Covid19 gig economy?
How can you prepare for gig economy employment?
Biography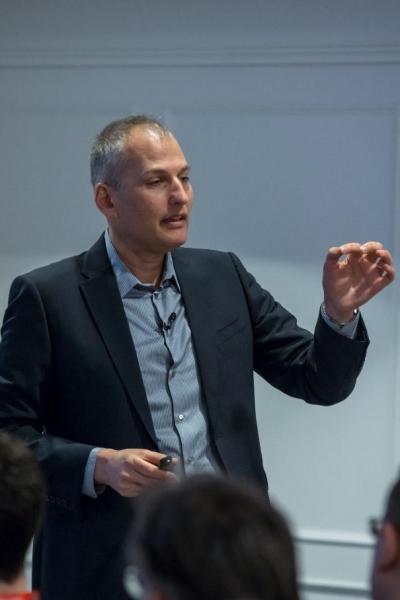 Michael Nir, President Sapir Consulting US, is a Business Agility Architect and Strategist; known for his passion, creativity and innovation; His Masters in Engineering and, training in Gestalt balance his technical know-how with emotional intelligence. Michael inspires people and teams to change, experientially and emotionally, while climbing the hill AND reaching the summit.
Check out Michael's Quest for Agile YouTube: How to Survive Your First Day of Remote Work WITHOUT Going Insane https://youtu.be/eWCmnfW0tBo .
The author of twelve books on influence, consumer experience, and Lean Agile project management, Michael delivers practical skills gained from eighteen years of experience leading change at global organizations in diverse industries.
Michael's latest book, a personal book: How I Lost 17 Pounds During COVID19: https://amzn.to/2E1OVwi
When
Monday, March 8, 2021, 5:30pm - 7:30pm
Location
Virtual Meeting
Fees
Member: $8
Non-member: $10
Meeting content, presenters, and location are subject change. Refunds will not be made for changes in meeting content, presenters, or locations.
Logging PDUs
Keynote Presentation: 1 PDU


PDUs can be claimed here
.
For detailed instructions, please visit the
CCRS User Guide
.