Join us for our virtual May Chapter Meeting! You will have the opportunity to learn more about the Altanta Chapter in the Newcomers Meeting prior to our Keynote Presentation.
Newcomers Meeting - 5:30pm - 6:15pm
If you are a new member to PMI Atlanta, you do not want to miss this opportunity to hear how PMI Atlanta can help you achieve your goals and meet members of the leadership team.
Keynote Presentation - 6:30pm - 7:30pm
"A Golden Partnership - PMs, BAs, and POs" presented by Peter Monkhouse and Joanna Tivig of NewGenP
Organizations need great products to implement their strategy. They also need products that meet customers' needs and demands. One of the challenges organizations have is how to align the roles to better execute strategies and produce more value for their customers. This presentation will explore the roles of project managers, business analysts, and product owners working together in partnership through the project and product life cycles.
We will first define the roles of project managers, business analysts, and product owners' roles and their interactions, then we will discuss how the roles fit into the product life cycle, to deliver value to customers. We will present the iterative product development approach through an example and why this approach is key to delivering value to customers. Then we will show how project managers, business analysts, and product owners support each other in the iterative approach to ensure appropriate stakeholder engagement and communications and getting feedback from customers. Through continuous feedback, integration, and product improvement will result in products meeting customer needs and organizations achieving their strategic objectives.
This virtual presentation has been designed with interactive discussions and activities.
Learning Outcomes:
Describe roles of Project Managers, Business Analysts, and Product Owners on projects
Apply the three roles to an effective iterative product development cycle
Understand how the three roles need to work together to improve communications and gather customer feedback.
Biography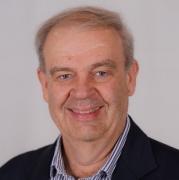 Peter Monkhouse is an experienced speaker, educator, and consultant with over 40 years of experience leading teams and organizations to deliver value through projects. Peter is currently co-founder of NewGenP, a training organization focused on strategy implementation and execution. Peter has been a keynote speaker around the world and delivered courses at Ryerson, the University of Toronto, and the University of Calgary. Peter recently co-authored the bestselling book Gen P: New Generation of Product Owners who Care about Customers and has given successful presentations and workshops based on the book. Peter is an active volunteer with PMI for over 20 years serving on the PMI Board of Directors for 6 years and was the Chair of the 2012 PMI Board and the PMI Educational Foundation Board of Directors.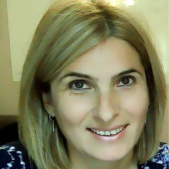 Joanna Tivig has been an instructor for the University of Toronto School of Continuing Studies for over a decade, teaching courses of product and project management. Joanna is currently Co-founder of NewGenP, a training organization focused on product management courses. She is also a bestselling co-author of the recent book Gen P – New Generation of Product Owners Who Care About Customers. Joanna has been speaking at various events and has organized Toronto Agile Conferences in 2018 and 2019. She has over 15 years of corporate experience, leading Agile software development initiatives in financial services, and applying project management practices. Joanna has a Bachelor's Degree in Foreign Languages and holds multiple certifications in Business, Project Management, and Agile.
When
Monday, May 10, 2021, 5:30pm - 7:30pm
Location
Virtual Meeting
Fees
Member: $8
Non-member: $10
Meeting content, presenters, and location are subject change. Refunds will not be made for changes in meeting content, presenters, or locations.
Logging PDUs
Keynote Presentation: 1 PDU, Strategic and Business Management


PDUs can be claimed here
.
For detailed instructions, please visit the
CCRS User Guide
.