Virtual Chapter Meeting: Time Management and You
Thursday, April 20, 2023
6:00pm - 7:30pm
Join us for our virtual April Chapter Meeting! Chapter Meetings provide an opportunity to improve your project management and professional skills.
Presentation Details
This program teaches you how to map out your life to the fullest. Combining personal and work together: It teaches you how to get everything done and have extra time to live your life to the fullest.
Be more productive – Learn the secret to planning ahead and what it does for you
Touch everything once
Implement goal system
Manage your goals
Educate your self
Map your time
Ask for help
Negotiate your time
Give back what you learn
Evaluate and make a plan that works for you
Make every second count
Extra mile\
Take the time
Touch everything again one time
Presenter Biography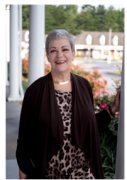 Cindy Cannon is a Sr Recruiter with Accountants One for almost 11 years. Prior She was with Management Recruiters for 17+ years as a Top Recruiter for one of the largest international recruiting firms. Cindy also was their General Manager, # 3 recruiter for the decade and in the "Top Ten" 13 times. She is over a 8 million-dollar producer in sales and even now, 37 years as a recruiter, she is having her best year ever! In addition, She is a Past District officer of Toastmasters International, a speaking and communication non-profit organization and during her prime time she brought the District to #4 in the world and #1 in North America during her term. She has also earned every recognition award, including the Distinguished Toastmaster to Area Governor and Division Governor of the Year awards. Cindy was also recognized with the President's Award, the Excellence in Leadership Award, and several others over her Toastmaster tenure. Her passion for Toastmasters produced over 92 corporate club openings. When Cindy is not focused on her Toastmaster roles, she partners with her husband of 37 years in Growth Management Group and works for Accountants One as one of their top Recruiters. Today she is an Executive Recruiter, Interview and Speaking Coach, Inspirational Speaker, Life Coach and Published Author. Cindy will share her story where she did all of the above while living through 19 surgeries, 2 near death experiences, Amnesia, teeth replacement and 3 auto immune systems dis-eases. She has learned the secret to living her life to the fullest and will share it with you.
Where
Microsoft Teams Meeting
Registration
Members: $8; Non-Members: $10
Logging PDUs
Earn 1 PDU:
PDUs can be claimed here.
For detailed instructions, please visit the CCRS User Guide.
Event Properties
| | |
| --- | --- |
| Event Date | 04-20-2023 6:00 pm |
| Individual Price | $10.00 |
| Location | Webinar |
Agendas
Speakers
Sponsors