"Mindfulness Strategies for Project Management / Careers in Clinical Research: How can I transition?"
Presented by Dr. Michelle Dow Keawphalouk Narangajavana, PhD, PMP and Bridget Strong-Benson, MBA, CCRP
The PMI Atlanta announces a new forum for 2018 - Clinical Research Forum. Join us in the 1st Quarter as we launch this exciting new forum in Marietta!
Presentation Details
Dr. Narangajavana will discuss the following:
• What is mindfulness?
• What are the goals your team plans to reach in 2019?
• What are some ways we can implement mindfulness strategies as project managers in our respective fields to reach these goals?
Ms Strong- Benson will be discussing the following:
• Overview of clinical research career & education
• Advantages & Disadvantages
• Career Paths
• Challenges in Transitioning into a career of clinical research
• Resources & Training available to make the transition
Biography
Dr. Keawphalouk Narangajavana completed her undergraduate studies at the Massachusetts Institute of Technology (M.I.T.) and completed her graduate studies in Clinical Psychology at Harvard University.
She is currently part of the Project Management Institute- Atlanta branding team, where their focus is on improving the PMI-Atlanta community experience. She is also an editor for the Clinical Settings in Psychology journal.
She is a member of several boards, committees, and organizations such as the following: MIT Alumni Association, MIT Alumni Legislative Advocacy Network, MIT Alumni Corporation Development Committee, Harvard Alumni Association, and the American Psychological Association, Society for Clinical Neuropsychology.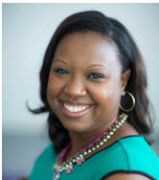 Bridget D. Strong-Benson is the Director of Education and Outreach & Interim Financial Consultant in the Office for Clinical Research at Emory University where she is responsible for the planning, implementation, management, and continuous improvement of clinical research programs related to FDA-regulated clinical trials and research billing compliance. She oversees a $6 million+ in clinical research revenue, facilitates 2000+ staff training in clinical research that includes investigators, nurses, and coordinators, and oversees the regulatory compliance for several departments. She is a certified clinical research professional with the Society of Clinical Research Associates (SOCRA) and the President of the Atlanta SOCRA chapter. She is a Ph.D. candidate and holds an advanced doctoral certificate in Human Services and Public Health from Walden University, and a Master of Business Administration, from Florida Metropolitan University.
Before joining moving to Atlanta, GA in 2006, Bridget worked as a lead clinical research coordinator for the University of Florida Health at Shands Hospital, leading various clinical trial projects that involved interventional radiology, nuclear medicine, neuroradiology, women's imaging, and cardiac MRI/CT imaging. Prior, she served as a research worker with the University of South Alabama Institutional Review Board co-managing clinical studies in both biomedical and socio-behavioral sciences. Through her career in clinical research, she has gained experience in both project and protocol management, budget development, contractual review and negotiation, medical billing and coding, medical record documentation, basic life support (CPR), project analysis and reporting, and quality assurance & control utilizing Lean Practical Methods/Six Sigma.
Bridget was the recipient of the Champion of Learning award with the Association of Talent Development (ATD) and received the Best of Atlanta for Education award from the Atlanta Business Recognition Organization. She currently serves as a member of the American Heart Association, Lupus Foundation of America – Georgia Chapter, National Black MBA Association, Urban League of Young Professionals, and WATTS (Women Aspiring Together to Succeed).
When
Thursday, April 11, 2019, 6:00 PM - 8:00 PM
Where
The Offices at 2470, 2470 Windy Hill Road SE, Suite 355, Marietta, GA 30067
Fees
PMI Atlanta Member: $12.00, early bird rate $10.00 before April 4th.
Non-Member: $15.00, early bird rate $13.00 before April 4th.
Light refreshments and beverages will be provided.
Forums will no longer accept cash/check registrations at the door. Please register in advance or via credit card at the door.

PDUs
Earn 1 PDU
Talent Triangle Category: Strategic & Business Management

PDUs can be claimed here.
For detailed instructions, please visit the CCRS User Guide.