"Agile Project Management and Its Application to Solving Antimicrobial Resistance in Clinical Research Pursuits"
presented by Dr. Senait Kebede, International Health Consultancy, LLC and Olatunde Adekunle, Director of Agile Delivery, UST Global
The PMI Atlanta announced a new forum for 2018 - Clinical Research Forum. Join us in Marietta!
Presentation Details
Antimicrobial Resistance: Why We Should Care About This Challenge
Antimicrobial Resistance (AMR) is increasingly recognized as one of the biggest and most urgent threat to global health, food security and development. Although AMR can occur naturally due to genetic changes of microorganisms, the most common factors hastening the process is misuse and overuse of antimicrobials in humans and animals and poor adherence to infection control measures. It is estimated that 700,000 deaths occur annually due to AMR and if the trend continues, over 10 million deaths per year and over 100 trillion USD will be lost globally by 2050. Transmission of resistant pathogens found in animals, food, water and the environment is influenced by trade, travel and migration of both human and animals. The various factors and complex interactions driving AMR require national, regional and global policies grounded on public health principles including increased awareness and enhanced efforts towards robust surveillance, prevention, containment and research efforts. It is therefore essential for coordinated action to address the challenges of AMR through multi-sectoral collaboration at national and global levels using a One-health approach.
Uncover the Lies, Myths, and Truths of Agile Transformation
Many organizations today are confronted with the need to be part of the Agile transformation. This presents a significant challenge to most organizations, one that involves a profound change over many years, which will include a shift in personnel, culture, as well as mindset.
Traditionally most organizations have operated using Waterfall and the transition to Agile will include a radical shift in attitudes and values as it relates to functional and cross-functional collaboration—in effect a change in organizational culture. In some respects, the necessary steps may include organization re-org and even a reduction in workforce. Now the secret question is: Is This TRANSFORMATION Worth It?
Biography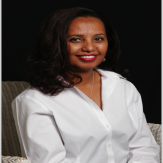 Dr. Senait Kebede is the Founder and President of International Health Consultancy (IHC) LLC and brings over 20 years of experience in clinical and public health practice. She works with international and bilateral organizations including WHO, UNICEF, UNAIDS, World Bank, CDC, and USAID with focus on Maternal, child and adolescent health, HIV/TB, Disease Surveillance and Response and quality of care. Her international work includes serving as Adolescent health and HIV specialist with UNICEF, as well as WHO inter-country medical officer for the Integrated Management of Childhood Illnesses (IMCI) in Southern Africa.
Dr. Kebede has led and participated in multiple technical assistance missions for planning, policy, programming as well as training and development of WHO guidelines focused on RMNCAH, HIV/AIDS, TB and Influenza. She is an Adjunct Associate Professor at the Hubert Department of Global Health, Rollins School of Public Health, Emory University and Honorary Associate Professor of Pediatrics at St Paul Millennium Medical College (SPHMMC), Ethiopia. Dr. Kebede also guest lectures at the University of Massachusetts and Georgia State University.
She is also a contributor to the HIV eCourse at Mayo Clinic, School of Continuous Professional Development and lead faculty for AMR – Institute for Workforce Development (IWD)- Africa CDC/EMORY. Dr Kebede is also a HIV/TB expert at WHO TBTEAM, a member of the WHO childhood TB working group, and a member of the Global Child Health Task Force. She also serves in various global and regional committees including as member of the Independent Technical Expert Mechanism (PCITEM) for the WHO's Pandemic Influenza Preparedness (PIP) Framework Secretariat.
Dr. Kebede has a background in Medicine with specialization in pediatrics from Addis Ababa University in Ethiopia, and a Master of Public Health from Johns Hopkins University. She is also a Gates Strategic Leadership fellow for Reproductive Health, JHU and certified in project management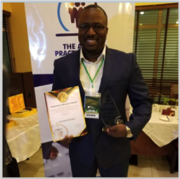 Olatunde (Tunde) Adekunle is a passionate player and coach in the Agile Coaching profession. He helps to shape and develop Agile Coaches to be the skilled and visionary change leaders that their organizations need, and that the Agile community needs.
In 2016, Mr. Adekunle launched Pinnacle Training Enterprise in Atlanta Georgia where he trains and certifies Scrum Masters, Product Owners, and SAFe Agilists in the SAFe framework. He also helps organizations such as the United Health Group, the Blue Cross Blue Shield Association, and the Federal Employee Health organization leverage the benefits of Agile transformation. This training and certification program is provided through ICAgile under Lyssa Adkins.
Mr. Adekunle likes to explore different techniques in agile coaching, agile transformation, human system dynamics, organizational change management, and the benefits and challenges of being human in the workplace.
Mr. Adekunle has a Masters Degree from the University Of Phoenix in both Computer Science and Healthcare with a concentration in Technology.
When
Thursday, August 8, 2019, 6:00 PM - 8:00 PM
Where
The Offices at 2470, 2470 Windy Hill Road SE, Suite 355, Marietta, GA 30067
Fees
PMI Atlanta Member: $12.00, early bird rate $10.00 before August 1st.
Non-Member: $15.00, early bird rate $13.00 before August 1st.
Light refreshments and beverages will be provided.
Forums will no longer accept cash/check registrations at the door. Please register in advance or via credit card at the door.

PDUs
Earn 1 PDU
Talent Triangle Category: Strategic & Business Management

PDUs can be claimed here.
For detailed instructions, please visit the CCRS User Guide.