**NOTE: Location has changed to Roam Innovative Workspace, 1151 Hammond Dr #240, Atlanta, GA 30346**
All registrations through Sunday, January 13th will receive the Early Bird discounted rate. Please join us at our new venue!
Join us for our bi-monthly dinner meeting! Earn up to 2 PDU while building your professional network, viewing new products and services, and enjoying dinner. Earn 1 PDU for attending the Professional Development session and 1 PDU for the Dinner Meeting Keynote Presentation.
Newcomers Meeting - 5:00pm - 6:00pm
If you are a new member to PMI Atlanta, you do not want to miss this opportunity to hear how PMI Atlanta can help you achieve your goals and meet members of the leadership team.
Professional Development - 5:00pm - 6:00pm
"From Process to Profits: 3 Ways to Create a Sustainable Business with Government Contracts!" presented by Tina L. Greer
Keynote Presentation - 6:30pm - 8:00pm
"Consensus Building: Techniques for Getting to Yes" presented by Michael Wilkinson, Leadership Strategies, Inc.
---
Professional Development Session Details
The government industry is the largest purchaser of goods and services and government agencies look to corporations; business owners, large and small to fulfill their needs. In this seminar you will learn the following:
How being proactive in the proposal process to increases your chances of a win.
Effective bidding strategies when pricing your bids.
Identify was to increase profit levels in executing contracts.
How communication can enhance or deter the effectiveness of your project.
Professional Development Presenter Biography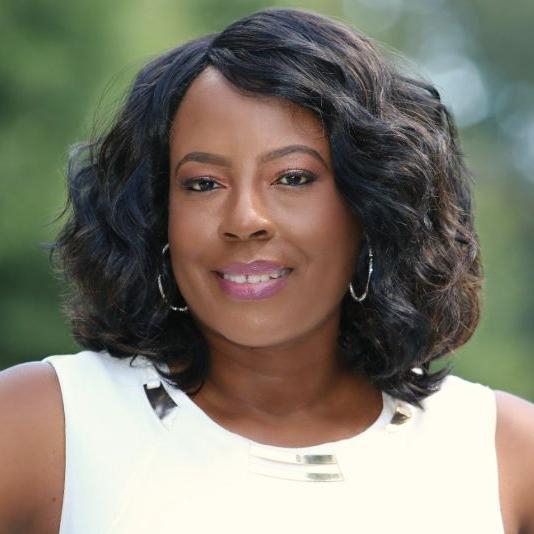 Tina L. Greer is CEO of Greer Business Solutions, LLC; a Business Growth Strategist, Best Selling Author, Inspirational Speaker, and Trainer.
She coaches entrepreneurs and small business owners in the bidding and procurement process of government contracts.
Coupled with her educational background, Master of Public Administration (MPA) specializing in finance, and her expertise of working in corporate America for over 20 plus years with the last 12 plus years, specializing in business strategy and pricing for a multi-million-dollar company, she assists companies in creating sustainable robust businesses.
She provides training on how to monetize your skill set, pricing strategies to increase profits, and how to find, bid, and win government contracts.
She is the Founder of Sisters United which caters to women in business focusing on training and development and building relationships to enhance business growth. She also established Sisters United Foundation, Inc., a 501 (c) (3) organization where the mission is to bring together diverse businesswomen of varied occupations and provide opportunities for them to help enhance career growth through personal development via leadership, education, networking support, volunteerism, and charitable giving.
She states that at Greer Business Solutions, our desire is to help others succeed in business and in life by identifying their passion and purpose, cultivating it into a sustainable financial lifestyle!
Keynote Presentation Details
Imagine this: The session has been going great. The participants are engaged, significant progress is being made, and the sponsor is well pleased. You are in facilitator's heaven! Suddenly, without warning, a major disagreement erupts. While some are vehement about one position, several people take an opposing stand; and still others believe the entire discussion is a waste of time. Voices get louder, people stop listening, others check-out. You know you have to take control and help the group move to consensus. What do you do? What techniques do you use? What are the key underlying principles for reaching consensus? This session will equip you with a clear understanding of the three reasons people disagree, three methods for establishing a consensus-focused process, and five techniques for getting to yes when disagreements occur.
Keynote Presenter Biography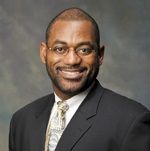 Mr. Wilkinson is the Managing Director of Leadership Strategies, Inc. - a leadership training and strategy consulting firm specializing in group facilitation. He is considered a national leader in the facilitation industry.
Author of The Secrets of Facilitation and The Secrets to Masterful Meetings
Board member of the International Institute for Facilitation.
Founder of the FindaFacilitator database.
One of the first five Certified Master Facilitators in North America.
Named Facilitator of the Year in 2003 by the Southeast Association of Facilitators.
Active in both the private and public sectors, he has provided leadership training and strategy development assistance to such diverse organizations as The Coca-Cola Company, Unisys, Sears, EPA, CDC, KPMG Peat Marwick, and the American Cancer Society.
Mr. Wilkinson is a much sought after facilitator, trainer and speaker, both in the U.S. and around the globe. He has completed international assignments in Bangkok, Brisbane, Glasgow, Hamburg, Hong Kong, London, Melbourne, Milan, Singapore, Sydney and Wellington. Past participants have commented that his dynamic presentation style, combined with his unique insights, make for an intense, power-packed session.
Prior to Leadership Strategies, Mr. Wilkinson spent six years with ADP and eight years in the information technology practice of Ernst & Young's Management Consulting Group. He is a High Honors graduate from Dartmouth and resides with his wife and two children in Atlanta.
When
Monday, January 14, 2019, 5:00pm - 8:00pm
Location
Roam Innovative Workspace, 1151 Hammond Dr #240, Atlanta, GA 30346
Located in the Perimeter Expo Shopping Center across from Perimeter Mall
Fees
Please Note: Early Bird Registration expires Monday, December 24, 2018 at 11:59pm.
**Effective immediately - We will no longer be accepting cash/checks for walk-ins**
Meeting content, presenters, and location are subject change. Refunds will not be made for changes in meeting content, presenters, or locations.
Logging PDUs
Professional Development Session: 1 PDU, Strategic & Business Management
Keynote Presentation: 1 PDU, Leadership


PDUs can be claimed here
.
For detailed instructions, please visit the
CCRS User Guide
.