Join us for our bi-monthly dinner meeting! Earn up to 2 PDU while building your professional network, viewing new products and services, and enjoying dinner. Earn 1 PDU for attending the Professional Development session and 1 PDU for the Dinner Meeting Keynote Presentation.
Please note the event begins at 6:00pm
Newcomers Meeting - 6:00pm - 6:45pm
If you are a new member to PMI Atlanta, you do not want to miss this opportunity to hear how PMI Atlanta can help you achieve your goals and meet members of the leadership team.
Professional Development - 6:00pm - 6:45pm
"Cross-Functional Team Leadership: 5 Ways to make your dysfunctional cross-functional team more functional" presented by Dr. Kathi Middleton
Keynote Presentation - 7:30pm - 8:30pm
"The Introverted Leader in Project Management: Building on Your Quiet Strength" presented by Jennifer Kahnweiler, Global Speaker and Author
---
Professional Development Presentation Details
With the accelerated pace of business today, companies need cross-functional teams to be successful. The best project managers have mastered the skills necessary to work across their organization and bring different cross functional leaders together in support of projects. By building cross functional teams, companies leverage diversity of thought to promote innovation, garner cost savings, improve operational efficiencies and advance business performance. In this seminar you will learn the following:
How cross functional teams solve challenging problems faster.
How to lead cross functional tams when you're not the boss.
Effective strategies for leading a group of people with different functional expertise towards a common goal.
Identify ways to avoid common pitfalls of cross functional teams.
Dr. Middleton will cover practical techniques for enhancing your cross-functional skills. Join us for this informative presentation.
Professional Development Presenter Biography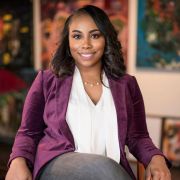 Kathi Middleton, Ph.D. is a Senior Manager of Cyber Security Project Management at one of America's leading healthcare organizations. Dr. Middleton earned her doctorate in Educational Technology from Walden University and her Master's in Project Management from Keller Graduate School. In addition, Kathi holds the following industry credentials, PMP (Project Management Professional) and CSPO (Certified Scrum Product Owner). Her research agenda focuses on developing and leading the adoption of new and effective technologies for adult learning to achieve success. Additionally, she has 18 years of executive project management leadership experience in the Healthcare, Finance, Telecommunication, and Consulting industries.
Kathi's areas of expertise include Cross-functional Team Leadership, Program Management, Communication, and Educational Leadership. Her unique ability to combine in-depth project management, technical skills and business acumen has enabled success in leading multi-million-dollar complex solutions and change initiatives. She is well-known for having an innate ability to lead global teams and build strong relationships that create synergy and maximize productivity for successful mission completion. Kathi is passionate about inspiring and equipping leaders to help them realize their full potential.
In addition to her professional life, Kathi is busy helping her 13-year-old daughter, Christina navigates through middle school. In her spare time, Kathi enjoys exercising, reading, traveling and walks with her dog, Luna.
Keynote Presentation Details
Introverts ARE leaders. This inspirational and practical keynote demonstrates how introverts can use their quiet strengths to conquer leadership challenges. Extroverts and "Ambiverts" will also learn how to expand their leadership skills. All audience members will learn to use their natural style, flex to others and get the most out of their project teams.
Jennifer draws upon her latest research, stories and humor to demonstrate how organizations can harness introvert power. She will walk the audience through a well-oiled leadership and career development process called the 4 P's. You will learn how Preparing, being Present, Pushing, and Practicing can help us amplify our impact and get results.
You will learn:
A better understanding of the differences between Introverts, Extroverts and Ambiverts
To assess your own introverted leadership strengths and blindspots
Challenges for introverts in a Type A workplace and practical tips for how to overcome them
Customized suggestions to help your organization become a more introvert-friendly workplace
Keynote Presenter Biography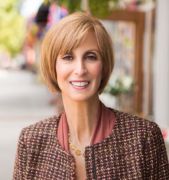 Jennifer B. Kahnweiler, PhD, Certified Speaking Professional, is an author and global speaker hailed as a "champion for introverts." Her bestselling books, The Introverted Leader, Quiet Influence, and The Genius of Opposites have been translated into 16 languages. Jennifer helps organizations harness the power of introverts and has spoken from Saigon to Singapore. She has been a learning and development professional and speaker at leading organizations like General Electric, Freddie Mac, NASA, Turner Broadcasting, the US Centers for Disease Control, and the American Management Association. Her Velociteach course for project managers The Introverted Leader: Building A Team in Today's Extroverted Workplace has just been released.
When
Monday, March 11, 2019, 2018, 6:00pm - 8:30pm
Location
ROAM Innovative Workplace, 1151 Hammond Dr #240, Atlanta, GA 30346
Fees
Please Note: Early Bird Registration expires Monday, February 18, 2019 at 11:59pm.
**Effective immediately - We will no longer be accepting cash/checks for walk-ins**
Meeting content, presenters, and location are subject change. Refunds will not be made for changes in meeting content, presenters, or locations.
Logging PDUs
Professional Development Session: 1 PDU, Leadership
Keynote Presentation: 1 PDU, Strategic & Business Management


PDUs can be claimed here
.
For detailed instructions, please visit the
CCRS User Guide
.