Join us for our bi-monthly dinner meeting! Earn up to 2 PDU while building your professional network, viewing new products and services, and enjoying dinner. Earn 1 PDU for attending the Professional Development session and 1 PDU for the Dinner Meeting Keynote Presentation.
Special Agenda Items:
Color Guard in honor of Veterans Day
Learn about exciting Chapter news (unveiling of new Chapter logo and hear from our Board Election candidates)
Newcomers Meeting - 6:00pm - 6:45pm
If you are a new member to PMI Atlanta, you do not want to miss this opportunity to hear how PMI Atlanta can help you achieve your goals and meet members of the leadership team.
Professional Development - 6:00pm - 6:45pm
"Adapting to AI" presented by Oliver Yarbrough, PMP
Keynote Presentation - 7:30pm - 8:30pm
"The End of the PMO" presented by Eric S. Norman, PMP, CSM, PgMP, PMI Fellow
---
Professional Development Presentation Details
For this session, Oliver will speak about Artificial Intelligence and how it will impact Project Managers, with some key take-aways to provide the PMI Atlanta community with guidance and direction on which areas to focus on from a skills/knowledge perspective to address this change.
Professional Development Speaker Biography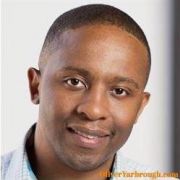 Oliver Yarbrough, PMP is a speaker, author, trainer, and leading expert in project management, PMP® Exam Prep, and growth strategies to raise competitiveness.
He offers fresh insights and encourages his audiences and clients to take action with a captivating, entertaining, and down-to-earth style. He shares with them his hands-on experience building and managing professional relationships for some of the largest companies in the world, including Lucent Technologies, Staples, and Sprint, along with his own successful business ventures.
Oliver holds a master's degree from the F. W. Olin Graduate School of Business at Babson College (MBA program ranked #1 in entrepreneurship for 25 consecutive years by U.S. News & World Report). He is a former board member of the Technology Association of Georgia (TAG), as well as the National Contract Management Association (NCMA), Atlanta chapter. Additionally, he has been featured in "People on the Move" in the Atlanta Business Chronicle.
Today, he is an active member of the Project Management Institute (PMI®). Oliver is also president of BOBCAT Academy.
Keynote Presentation Details
The hallmark of successful PMOs is their importance to business leaders and decision-makers. In the most successful cases where the PMO is considered high value, the PMO functions as the single source for "business intelligence" about what is happening within the organization. To quote Gartner analyst Audrey Apfel from her 2011 conference paper, (Apfel, 2011) "the pinnacle of PMO maturity is the Strategy Execution Office". In the final analysis, the most successful PMOs are woven into the fabric of the organizations they support. This presentation provides insight to help transform your PMO from an organizational function that provides operational and administrative overhead to a vital governance resource that delivers critically important information for decision-making.
Keynote Presenter Biography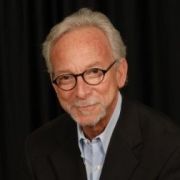 Mr. Norman is a skilled management consultant and leader with extensive business process design experience supporting a broad array of industries. Over the past twenty-five years, Mr. Norman has specialized in the process of project and program management - mentoring, consulting and leading project, program and business process improvement efforts across a broad array of industries.
Eric has expertise in program management, change management, business process and program design, decision support systems development and systems integration using the latest approaches and methodologies.
He is a frequent presenter at trade conferences at the Local, Regional, National and International level, and is a recognized authority on Program Management practice and project Work Breakdown Structures. As the 2007 recipient of PMI's Linn Stuckenbruck Person of the Year award, Mr. Norman was recognized internationally by PMI for his contributions to the Project Management Profession, and in 2015 received PMI's most prestigious individual award, PMI Fellow. In a volunteer leadership role, Eric is currently the Governance Committee Chair for PMI's Certification Governance Council, a sub-committee of PMI's Board of Directors, charged with oversight responsibility for PMI's family of certifications.
When
Monday, November 11, 2019, 6:00pm - 8:30pm
Location
ROAM Innovative Workplace, 1151 Hammond Dr #240, Atlanta, GA 30346
Fees
Please Note: Early Bird Registration has been extended through Thursday, October 31, 2019 at 11:59pm.
**Effective immediately - We will no longer be accepting cash/checks for walk-ins**
Meeting content, presenters, and location are subject change. Refunds will not be made for changes in meeting content, presenters, or locations.
Logging PDUs
Professional Development Session: 1 PDU
Keynote Presentation: 1 PDU


PDUs can be claimed here
.
For detailed instructions, please visit the
CCRS User Guide
.