Join us for our bi-monthly dinner meeting! Earn up to 2 PDU while building your professional network, viewing new products and services, and enjoying dinner. Earn 1 PDU for attending the Professional Development session and 1 PDU for the Dinner Meeting Keynote Presentation.
Newcomers Meeting - 6:00pm - 6:45pm
If you are a new member to PMI Atlanta, you do not want to miss this opportunity to hear how PMI Atlanta can help you achieve your goals and meet members of the leadership team.
Professional Development - 6:00pm - 6:45pm
"Data Quality: The next great opportunity for project managers" presented by Melissa Bader, Microsoft
Keynote Presentation - 7:30pm - 8:30pm
"How To Sell Yourself Into A Great PM Career" presented by Dan Jourdan
---
Professional Development Presentation Details
Data science is an exploding field with tremendous demand that is ripe for project managers. Having high quality data is an absolute must for any business today. It informs every business decision, and it is critical to the success of your projects. But what if you have poor quality data? What if you have large gaps in the data you have vs. what you need? Your organization suffers.
Learn what it takes to be a data quality expert from a project manager who made the shift and learned just how much data matters. Imagine yourself as an experienced IT project/program manager. You have great PM skills, and you run your agenda with the precision of a Swiss watch. But you now have an opportunity to run data quality for your organization. Can you just program manage this and be fine? No.
Wake-up call: Project managers today must acquire new data quality skills as quickly as possible to stay competitive and in-demand. When Melisa Bader (PMP) made the leap from IT program manager to data quality expert, her opportunities exploded. She will share the assessment, gap analysis and mitigation strategy that transformed her into a data quality expert. Learn the possibilities that may exist for you in this important professional specialty.
Professional Development Presenter Biography

Melissa Bader (PMP) is the principal program manager for Fleet Analytics at Microsoft Corporation. Her career is grounded in various disciplines, complimented by numerous credentials: PMI-ACP, Scrum Master certified enterprise architect (MCSE + Security, Cisco CCNP) AND technical project management experience.
For this presentation, Melissa brings her knowledge in Fleet Analytics as the authoritative source for her discussion on data quality. She and her team help her organization make informed and optimal decisions through data quality assessments. Among accomplishments, they built rules based on data attributes, and coded those rules for an application that scores the integrity of data.
Prior to joining Microsoft, Melissa was a Program Manager at Google running Datacenter Upgrades globally. Join Melissa Bader at PMI Atlanta's Professional Growth event to explore the importance of data quality in your organization and career.
Keynote Presentation Details
Join Dan Jourdan as he guides the PM professional into:
Staying ahead of the curve to remain valuable to your real client.
Learning the magic words that will help you get everything you want in your career.
Learning how to gain instant rapport with everyone you meet.
A master of confidence, Dan can help project managers incorporate a winning sales attitude into their projects and careers. His methodology comes from his experience as a former financial consultant with Smith Barney; work as a college business management instructor, and his own successful business pursuits. His sales philosophy bridges the gap between "what people think they should do" and "what really works."
We look forward to learning together with you Jan. 13th at the first PM event of the year!
Keynote Presenter Biography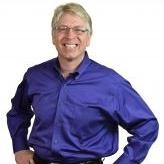 Dan Jourdan, also known as "The DeeJ," is not just an entrepreneur and motivational speaker. He is foremost a salesman -- pure and simple. He successfully started, built up, and sold five out of six of his own businesses. And, with his current firm, "Jourdan Acquisition Specialists," Dan now writes, speaks and sings about how to grow your business quickly, through strategic acquisition, and how to succeed in life with the confidence of a salesperson.. His lessons are applicable to project managers -- instilling drive, passion and focus for their work.
Dan's business philosophy is a cross between the great philosopher, Confucious, and comedian Robin Williams. If you're in the audience, you're sure to be entertained while learning a great deal of wisdom. Dan will bring his unique insights, wit and expertise to the January PMI dinner event -- where he will share tips to help you take your project management career to the next level.
Dan lives in Georgia with his wife, Sharon and two kids, Matthew and Sophie.
When
Monday, January 13, 2020, 6:00pm - 8:30pm
Location
ROAM Innovative Workplace, 1151 Hammond Dr #240, Atlanta, GA 30346
Fees
Please Note: Early Bird Registration has been extended through Wednesday, January 8, 2020 at 11:59pm.
**Effective immediately - We will no longer be accepting cash/checks for walk-ins**
Meeting content, presenters, and location are subject change. Refunds will not be made for changes in meeting content, presenters, or locations.
Logging PDUs
Professional Development Session: 1 PDU, Strategic and Business Management
Keynote Presentation: 1 PDU. Leadership


PDUs can be claimed here
.
For detailed instructions, please visit the
CCRS User Guide
.