Join us for our bi-monthly dinner meeting! Earn up to 2 PDU while building your professional network, viewing new products and services, and enjoying dinner. Earn 1 PDU for attending the Professional Development session and 1 PDU for the Dinner Meeting Keynote Presentation.
Newcomers Meeting - 6:00pm - 6:45pm
If you are a new member to PMI Atlanta, you do not want to miss this opportunity to hear how PMI Atlanta can help you achieve your goals and meet members of the leadership team.
Professional Development - 6:00pm - 6:45pm
"Crack the Code to Become a Successful Project Manager" presented by Thomas Woodridge, PMP
Keynote Presentation - 7:30pm - 8:30pm
Presented by David Lawhorn, David Speaks International
---
Professional Development Speaker Biography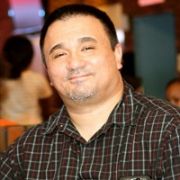 Thomas Wooldridge, PMP, has more than 15 years experience as a project manager working in various industries. Some of the projects included building up both domestic and international telecom networks,opening new hotels, and software development. Thomas credentials include Project Management Professional, Scrum Master, Comptia Network+ and A+, and has a BA in Business from Georgia State University. Currently he works as a PM with Equifax at their PMO.
Popular Author Malcolm Gladwell said that you have to have worked at a minimum of 10,000 hours in a subject to become an expert. Thomas has quadrupled those hours and broke the code to become a successful project manager. In his presentation, he came up with simple actionable steps that any entry level to senior PM can successfully implement. It is a proven method that was applied to 100's of projects that ensured projects will get done on time, minimize risks, and most importantly stay on budget.
Keynote Presentation
Everything you want, every dream you crave, depends on two things: 1. Performance, and 2. Execution Join PMI Atlanta for a fully interactive, game-changing evening as motivational speaker David Lawhorn forever changes how you view performance and execution. You may be so close to your dream, plan or goal, but you can't seem to get over that last hump or obstacle. In this power-packed session, you will learn the three critical dynamics that will take you from looking at your dreams to living them. Don't let this year come and go with your true potential still locked inside of you. Mark your calendar and invest in an evening of development that will pay benefits for the rest of your life. See you at the event!
Keynote Presenter Biography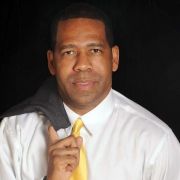 As a speaker and trainer, David Lawhorn has an appeal that transcends age, race, culture, and occupation. He is recognized as "the" authority in foundation-based elite performance and execution, and is a powerful speaker, coach and trainer.
David is the product of an amazing life story and a phenomenal career in sales and marketing. His goal is to have every attendee leave his workshops with the PERFORMANCE and EXECUTION DYNAMICS of a Giant.
David is the president and CEO of David Speaks International, a THINK TANK based Elite Performance Strategies Mind Shift company, headquartered in Atlanta, Georgia. He has worked with GIANTS like Macy's, Easy Spirit, Car Max, Terminix, Siemens, Career Builder and now visits PMI Atlanta to introduce you to his proven technique that can get your to the next level.
David's anticipated book, Walking Like A Giant, is complete and will be available this Spring. The book will focus on his signature system Core Dynamics, which provides the basis for laying the foundation of a Giant, the PERFORMANCE and EXECUTION foundation that allows you to transform the impossible to the possible. Learn more at Giantspeaks.com
When
Monday, March 9, 2020, 6:00pm - 8:30pm
Location
ROAM Innovative Workplace, 1151 Hammond Dr #240, Atlanta, GA 30346
Fees
Please Note: Early Bird Registration through Monday, February 17, 2020 at 11:59pm.
**Effective immediately - We will no longer be accepting cash/checks for walk-ins**
Meeting content, presenters, and location are subject change. Refunds will not be made for changes in meeting content, presenters, or locations.
Logging PDUs
Professional Development Session: 1 PDU, Strategic and Business Management
Keynote Presentation: 1 PDU, Leadership


PDUs can be claimed here
.
For detailed instructions, please visit the
CCRS User Guide
.