"Why Game Teams Crunch"
Presented by Tim Ryan, Senior Product Manager / Scientific Games
The PMI Atlanta Entertainment Forum launched in 2017! Our focus is expanding knowledge and appreciation of Project Management and its benefits in unconventional fields by providing informational, educational, and networking events for individuals in various roles in the entertainment industry.
Entertainment Industry = those businesses involved in providing entertainment
• Media – film, television, radio, theater
• Music
• Sports
• Fine arts
• Digital - Gaming
Presentation
Why do game teams crunch and what is a project manager to do about it? Tim will talk from his experiences crunching for other game studios as a designer before tackling crunch and hitting his dates as a producer and development director.
Biography
Tim Ryan is a veteran of the video game and casino gaming industries and a regular contributor to Gamasutra.com on topics of game production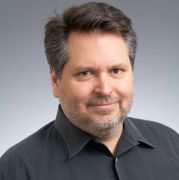 and design.
When
Thursday, April 18, 2019, 6:00-7:45 PM (6:00-6:30 PM - Networking)
Where
Manuel's Tavern, 602 North Highland Ave NE, Atlanta, GA 30307
Fees
PMI Atlanta Member: $12.00, Early Bird Rate $10.00 through April 11th
Non-Member: $15.00, Early Bird Rate $13.00 through April 11th
Forums no longer accept cash registrations at the door. Please register in advance.
Meeting content, presenter, and location are subject to change. Refunds will not be made for changes in meeting content, presenters, or locations.
Logging PDUs
Earn 1 PDU
Talent Triangle Category: Technical Management

PDUs can be claimed here.
For detailed instructions, please visit the CCRS User Guide.