"COVID-19 impact on the Entertainment Industry Panel Discussion"
Panelist: Andrew Greenberg| Llewellyn Haden| Theresa Gilmore PMP CSM SFC
The PMI Atlanta Entertainment Forum is focused on expanding knowledge and appreciation of Project Management and its benefits in unconventional fields by providing informational, educational, and networking events for individuals in various roles in the entertainment industry.
Entertainment Industry = those businesses involved in providing entertainment
• Media – film, television, radio, theater
• Music
• Sports
• Fine arts
• Digital - Gaming
Presentation
We are all aware COVID-19 had a great impact on the entertainment industry. What was the greatest impact to the industry?
What new things are being brought to the table?
What previous processes are less likely to return?
And what do need to plan for the future?
Join these panelists to learn more about the ever-changing entertainment industry as it navigates COVID-19.
Biography
Andrew Greenberg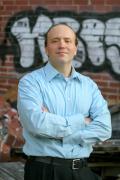 Andrew is co-creator of the "Fading Suns" roleplaying and computer games, is lead developer on the Fading Suns: Noble Armada computer game. His computer game credits include Dracula Unleashed, Star Trek: Starfleet Academy, Warhammer 40K: Final Liberation, Merchant Prince II, Mall Tycoon, Global Agenda and more. A fellow with the Mythic Imagination Institute, Andrew is also executive director of the Georgia Game Developers Association and organizer of the Southeast Interactive Entertainment and Games Expo (www.siegecon.net). He chairs the DeKalb County Entertainment Commission on serves on the DeKalb Economic Development Authority.
Llewellyn P. Haden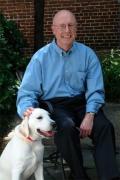 Llew began his career in 1968, working with The First National Bank of Atlanta (later Wachovia/Wells Fargo). In his twenty years in banking he developed skills in lending, strategic planning, competitive and industry analysis, merger and acquisition analysis, diversification studies, and planning for multi-billion dollar financial organizations.
In 1988, Llew became president of Interspe, USA, Inc., a subsidiary of a multi-billion dollar German logistics company where he managed U.S. real estate and operating company investments. In 1995, Llew became president of Albemarle Corporation, which facilitates the placement of money between organizations, real estate developers, investors and lenders. In 2002, as CEO, he completed the two-year turnaround of SafetyNet LLC, a call center company, which was then sold. He also served as president of Premicon U.S. Market Fund L.P., a German partnership that owned shopping centers in America from 2001-2004. In 2002,, he formed Wales.
Llew is past chairman of the "I Have a Dream"® Foundation and is now Treasurer. He served as a board member for organizations such as America's Charities, Project Pericles, and Schweitzer Bund, LLC. He was chairman of Zoo Atlanta, where he was responsible for revitalizing the organization into one of the top zoos in the nation. He served in Leadership Atlanta, class of 1987.
Theresa Gilmore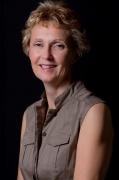 Theresa Gilmore is a Certified PMP Portfolio Manager with 30+ years of successful experience in financial project management. Theresa specializes in Corporate Acquisitions within the Finance A/R Conversions cycles and processes along with Corporate A/R Portfolio Management in excess of $5.3B. Theresa regularly attends national training sessions to increase education in cyber security awareness, people analytics tools and project management. A strong believer in the power of positive thinking in the workplace, Theresa is continuously developing internal processes and teaching techniques to assist employees with effective procedural processes to achieve assigned department goals. Theresa enjoys a good hike or hang-gliding adventure but can often be found at her Entertainment Casino Company, organizing, hosting and teaching various casino games at local Charities, Corporate Business venues and private events within the Metro Atlanta GA area.
When
Thursday, September 17, 2020, 6:00-7:15 PM
Where
Webinar
Fees
You will receive an email from the PMI Atlanta Chapter with the webinar link 24 hours before the event start time.
Due to coronavirus concerns, we will be hosting this event through webinar. Because of this change, member rate is now $8 and non-member rate is $10.
Meeting content, presenter, and location are subject to change. Refunds will not be made for changes in meeting content, presenters, or locations.
Logging PDUs
Earn 1 PDU
Talent Triangle Category: Strategic & Business Management

PDUs can be claimed here.
For detailed instructions, please visit the CCRS User Guide.