Panel Discussion: "COVID-19 impact on the Entertainment Industry"
The PMI Atlanta Entertainment Forum is focused on expanding knowledge and appreciation of Project Management and its benefits in unconventional fields by providing informational, educational, and networking events for individuals in various roles in the entertainment industry.
Entertainment Industry = those businesses involved in providing entertainment
• Media – film, television, radio, theater
• Music
• Sports
• Fine arts
• Digital - Gaming
Presentation
We are all aware COVID-19 had had a great impact on the entertainment industry. What was the greatest impact to the industry? What new things are being brought to the table? What previous processes are less likely to return? And what do need to plan for the future?
Join these panelists to learn more about the ever-changing entertainment industry as it navigates COVID-19.
Biography
Nick Gast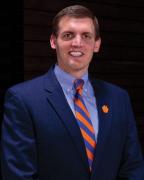 Coach Gast is in his 8th year at Parkview High School and his fourth year as Athletic Director. Prior to being named AD at Parkview he was the Head Boys Basketball Coach and PE Teacher.
Coach Gast graduated from Bishop Kenny High School in 1998 and went on to attend Valdosta State University where he played basketball for 4 years. At Valdosta State he was a 4 year starter and a member of the 1,000 point club. He is one of the top 20 leading scorers in school history at VSU. He also graduated from VSU with a Bachelors and Masters Degree in Heath and Physical Education.
After Graduation Coach Gast became the Head Boys Basketball Coach at Clinch County High School. After 1 year he left Clinch County to become an Assistant Basketball Coach at Southeastern Louisiana University where he worked for 2 years. In 2007 Coach Gast became the Associate Head Mens Basketball Coach at his Alma Mater Valdosta State University. He coached at Valdosta State for 6 years prior to accepting a position at Parkview.
Coach Gast lives in Lilburn with his wife Traci and their twin children Caleb (8) and Caroline (8).
Eric Campbell
Eric Campbell is a songwriter, producer and multi-instrumentalist. His music has been heard on dozens of tv shows including Keeping Up With The Kardashians, Love & Hip Hop, Real Housewives, Deadliest Catch, Chicago Fire, Shameless and more. He's worked as a songwriter for TV shows including Greenleaf and Step Up Highwater.
A few of his songs have been recorded by signed recording artists including Musiq Soulchild, Bootsy Collins, Jekalyn Carr and Roshon Fegan.
He is also the author 'Easy Piano for Songwriters and Producers' which consistently ranks on Amazon's charts. Eric spends each day writing compositions and full songs for ad agencies, brands, publishers and private clients.
Todd Cripe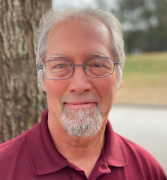 Todd Cripe entered the events segment in 2019 after exiting a venture in the leisure segment he led since 2016. Previous engagements include executive sales and marketing roles, primarily in the retail and hospitality technology segments.
Todd is currently one of three leaders at RH Events, a Powder Springs, GA based company that focuses on large company family friendly outdoor events such as company picnics and employee appreciation days. Typical events look and feel like a county fair with games, rides and food for thousands of attendees.
In early 2020 RH Events embarked on an ambitious expansion plan to acquire and operate multiple indoor event venues to stage weddings and corporate events. The pandemic has caused the expansion initiative to be paused until the environment for holding indoor events improves. In addition to the events business, Todd also chairs Kenyan Outreach Inc., a 501C3 charity that focuses on providing high school scholarships to orphans and other abandoned children.
Coley Campany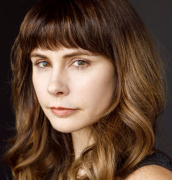 Coley is a Southern American writer, actress, dancer, director, and choreographer. Coley began her career as a professional dancer, teacher, and choreographer in Memphis, TN. After two major dance injuries, Coley moved to New York City, where she found her artistic community while training with the Labyrinth Intensive Ensemble. These artists gave her permission to explore all aspects of her creative voice. After four years in NYC, she made a move to Atlanta to focus on film and television.
Coley is a member of the sketch comedy group Meekus in Atlanta, Ga. She writes, produces, and directs sketch comedy for film and stage and currently has three self-made films running in the festival circuit. She has appeared on film and television in NCIS: NOLA, The Resident, Loving, Watchmen, and the upcoming film, The Eyes of Tammy Faye and Creep Show.
Coley believes deeply in the endless possibilities that lie in the Atlanta market and is excited to see what we make moving forward.
Beth Raebeck Hall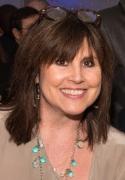 A native of New York, Beth Raebeck Hall is known as a spitfire thinker and creative spark plug. A Grammy-nominated singer/songwriter, she is the founder and owner of MusicRow411, a digital education platform for songwriters and musicians, independent music publishing company Crazy Rae Music (BMI) and serves as host and creator of the 3 Chords & The Truth podcast. Hall is an in-demand Mentor for Project Music and other programs at the Nashville Entrepreneur Center and serves as an Advisory Board member of Cre8tor app (formerly Recordgram -2017 winner of TechCrunch Disrupt -NY) and Music Fin-Tech start-up ROOTNOTE.
Hall is an active member of The Recording Academy (NARAS), A.I.M.P (Assn. of Independent Music Publishers, Women in Music (W.I.M), The Other Nashville Society (T.O.N.S).and H.O.M.E.
In addition she serves as Director of Development & Community Relations for Family & Children's Service, a $5mm social service agency,one of Nashville oldest and largest non profits. Hall has served on numerous boards of charitable organizations throughout her career. She is a graduate of Vanderbilt University, she and her husband are the proud parents of three children.
When
Thursday, December 17, 2020, 6:00-7:15 PM
Where
Webinar
Fees
You will receive an email from the PMI Atlanta Chapter with the webinar link 24 hours before the event start time.
Due to coronavirus concerns, we will be hosting this event through webinar. Because of this change, member rate is now $8 and non-member rate is $10.
Meeting content, presenter, and location are subject to change. Refunds will not be made for changes in meeting content, presenters, or locations.
Logging PDUs
Earn 1 PDU
Talent Triangle Category: Strategic & Business Management

PDUs can be claimed here.
For detailed instructions, please visit the CCRS User Guide.