"How Tools are Enabling the Transformation"
Presented by Michael Rice, Sr. Director, Technology, Cox Communications
The Governance Forum provides value to the PMI Atlanta community by offering participants:
Discussion of field-tested best practices, Decisions frameworks to assess culture and apply optimal strategy, Key takeaways to "take to work tomorrow" to maximize realization of value through introduction and standardization of best practices in the oversight and execution of projects, programs, and portfolios.
Presentation
Companies are moving to an automated environment. Learn why companies are moving to Artificial Intelligence, Machine Learning, and Automation with a more efficient, smart, standard resolution path. Learn the benefits of moving to Advanced Correlation, and Automation for Network Operations
Biography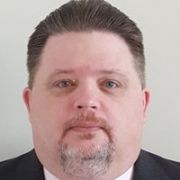 Michael Rice is a seasoned professional with over twenty years of experience in technology consulting, project management, computer technology, systems development, systems operations, network engineering, customized package implementation, e-Business development and strategy, and project/program management; expert in the development, consolidation, implementation and operation of corporate client server/legacy systems and Internet/Intranet/Extranet systems, including business system and security design, implementation and operation of enterprise systems; including the application, database and technology components. Rice began his career with six years of military service, which included two years of naval school followed by four years of IT management and support in all totaling 26 years of IT experience.
Light refreshments and beverages will be provided.
When
Wednesday, February 27, 2019, 5:30 PM - 7:30 PM

Where
Global Payments, 10 Glenlake Parkway NE, Atlanta, GA (770) 829-8000
Fees
PMI Atlanta Member: $12.00, Early Bird Rate $10.00 through February 20th
Non-Member: $15.00, Early Bird Rate $13.00 through February 20th
Forums no longer accept cash registrations at the door. Please register in advance or via credit card at the door.
Meeting content, presenter, and location are subject to change. Refunds will not be made for changes in meeting content, presenters, or locations.
Logging PDUs
Earn 1 PDU
Talent Triangle Category: Technical Management
PDUs can be claimed here.
For detailed instructions, please visit the CCRS User Guide.