"How to Govern When There Is No Governance: Agile XP"
Presented by Joe Sisto, Director for Software Development, Nexient
The Governance Forum provides value to the PMI Atlanta community by offering participants:
Discussion of field-tested best practices, Decisions frameworks to assess culture and apply optimal strategy, Key takeaways to "take to work tomorrow" to maximize realization of value through introduction and standardization of best practices in the oversight and execution of projects, programs, and portfolios.
Presentation
Agile Methodologies leave governance processes as an open topic. You can implement some basic oversight over data, architecture, releases and programs that keep the speed of Agile, while reducing overhead with some additions to Agile XP.
Many people believe that Agile and Governance are mutually exclusive terms. However, there are places in Agile Methodologies, where Governance adds value.
This session describes some processes that can be put into place for portfolio review, architecture, data and code maintenance and support processes… We also cover the topic of Governance and Agile in general to see what areas can be improved in in the future.
Biography
Joe Sisto is a Director for Software Development, with Nexient. Nexient is a software development company that specializes in mobile, and cloud development and is 100% Agile in its delivery projects. Joe has both a PMP and a PMI ACP (Agile Certified Practitioner) certification.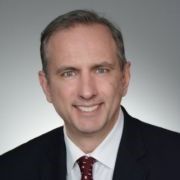 Joe's background includes over 15 years in software development. Before Nexient, he was a Director at Intercontinental Hotels Group.
Over the last several years, he has been implementing Google Cloud and Salesforce.com products for a major retailer in Atlanta. His recent experiences with Agile XP delivery, and SaFe implementations, has led him to write and speak on the subject.
Light refreshments and beverages will be provided.
When
Wednesday, March 27, 2019, 5:30 PM - 7:30 PM

Where
Global Payments, 10 Glenlake Parkway NE, Atlanta, GA (770) 829-8000
Fees
PMI Atlanta Member: $12.00, Early Bird Rate $10.00 through March 20th
Non-Member: $15.00, Early Bird Rate $13.00 through March 20th
Forums no longer accept cash registrations at the door. Please register in advance or via credit card at the door.
Meeting content, presenter, and location are subject to change. Refunds will not be made for changes in meeting content, presenters, or locations.
Logging PDUs
Earn 1 PDU
Talent Triangle Category: Leadership
PDUs can be claimed here.
For detailed instructions, please visit the CCRS User Guide.