"How to get the Program/Project Management job or the employee you want!"
Presented by Tom Mallory, MBA, Partner of Acadia Associates and Cary Green, Managing Partner of Twelve Oaks Advisors
The Governance Forum provides value to the PMI Atlanta community by offering participants:
Discussion of field-tested best practices, Decisions frameworks to assess culture and apply optimal strategy, Key takeaways to "take to work tomorrow" to maximize realization of value through introduction and standardization of best practices in the oversight and execution of projects, programs, and portfolios.
Presentation
The Atlanta job market is hot! Program and Project managers are in great demand but roles and responsibilities are ever changing, especially in the world of IT and software development. Finding your next role or the best person for your program/project team can be challenging.
Tom and Cary will be leading an interactive discussion on the best ways to start a job search for yourself or for the people you need for your program or project team. They will share the secrets of how best to work with recruiters and what you can do to make yourself a valuable prospective to employers as a program or project manager.
Biography

Tom Mallory is a Partner of Acadia Associates, an executive search and job transition firm based in Atlanta, GA. He has been conducting executive searches since 1997 for B2B service companies, mostly family or investor owned ones where the CEO is often the Founder. Also, since 1995, he has been coaching executives who are planning for or in a job transition.
Tom started Acadia Associates in 2002 after four months of research with 50 CEOs revealed a different and better approach to executive search.
Earlier in his career, Tom helped start three technology enabled service companies,
served in marketing roles at UPS and Sea-Land Services and was an Army Captain and paratrooper. Married with three children, he holds an MBA from Harvard
and a BA from St. Lawrence University.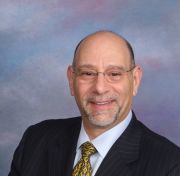 Cary Green is the Managing Partner of Twelve Oaks Advisors, an Atlanta-based management consulting firm. He has been working with mid-market and Fortune 500 firms for over 30-years. Leading global PMOs and strategic change management programs for firms such as Siemens, Computer Sciences Corporation, Xerox, Hitachi and SITA.
Cary and his wife live in Cumming, GA; their son is a fourth-year USAF cadet. Cary holds a BA from Virginia Tech and a certification in Executive Leadership from Cornell University. He has been a PMP since 2005. He is also a licensed Wilderness First Responder through the NOLS Wilderness Medicine Institute.
Light refreshments and beverages will be provided.
When
Wednesday, May 22, 2019, 5:30 PM - 7:30 PM

Where
Global Payments, 10 Glenlake Parkway NE, Atlanta, GA (770) 829-8000
Fees
PMI Atlanta Member: $12.00, Early Bird Rate $10.00 through May 15th
Non-Member: $15.00, Early Bird Rate $13.00 through May 15th
Forums no longer accept cash registrations at the door. Please register in advance or via credit card at the door.
Meeting content, presenter, and location are subject to change. Refunds will not be made for changes in meeting content, presenters, or locations.
Logging PDUs
Earn 1 PDU
Talent Triangle Category: Strategic & Business Management
PDUs can be claimed here.
For detailed instructions, please visit the CCRS User Guide.