"New Realities of the Post Pandemic Job Market" A Career Event
Join us for the Joint PMI Atlanta Healthcare and Technology Forum held at Philips Healthcare. Take the opportunity to cross-networking among both forums attendees.
Presentation

New Realities of the Post Pandemic Job Market:
Be a Standout Virtual Candidate
In-Demand Skills: Current state of the job market
Work/Life Balance in Uncertain Times
Panelist:
Tim Visconti, CEO, PeopleLift, RoseMarie Cooke, Account Executive, Beacon Hill Technologies, David Douglas, Manager, Recruiting & Talent, Strive Consulting, David Bradley, Director of Recruiting, Option 1 Partners
Tim Visconti
Tim is a husband, a new father and the CEO and Founder of PeopleLift, a rapidly growing Employee Experience (EX) consulting firm. PeopleLift empowers growth minded businesses with world class solutions guaranteed to accelerate your growth curve via bleeding edge intelligence, recruiting and retention programs. We operate in three countries with clients ranging from pre-revenue, high potential, startups... to global Fortune 500 organizations. Additionally, Tim sits on the board of 2 different organizations supporting global empowerment causes.

Tim's previous executive experience has honed over 12 years in Fortune 500 organizations specializing in scaling startup People Operations functions. Tim has worked primarily in web/e commerce organizations, but has worked in Auto, Real Estate, Banking, Telecom, Supply Chain, CPG & hospitality industries
RoseMarie Cooke
Rosemarie brings 20+ years of Sales and Staffing experience across several diverse industries. She has seen just about everything under the sun and has found a way to consistently deliver the best results for her clients.
Beacon Hill Technologies, Beacon Hill Staffing Group's technology specialty division, is a national IT staffing organization, operating across industries, that provides contract, direct (permanent), consulting and project management services to top companies and their IT departments
David Douglas
David is an accomplis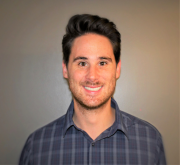 hed and tenacious Talent Acquisition leader who approaches every day with a positive attitude. At Strive Consulting for the last 5 years, David leads the recruiting practice in Atlanta. He is passionate about cultivating relationships, leading by example, and making a positive impact on the lives of his team and his clients.
David enjoys being active in the community and was recently inducted into the Hall of Fame of his hometown, McKinney TX, for his accomplishments both on and off the Football Field. He holds a Bachelor's in Communication from the University of Arizona where he was a Four-Year letterman and All PAC 10 performer playing Wide Receiver for the Football Team. He spent 2 years in the NFL and played for the New York Giants and Tampa Bay Buccaneers.
Strive Consulting is a full-service business and technology consulting firm defining and implementing strategic solutions to solve problems and deliver on company initiatives.
David Bradley
David is the Director of Recruiting with Option 1 Partners based in Atlanta. With over 15 years of experience in recruiting in a variety of industries, he is a resourceful and talented recruiting professional with extensive full-cycle recruitment experience for placing C-level executives, Corporate, Accounting and Finance, Field and Information Technology Professionals and Medical/Healthcare!
Option 1 Partners is a management consulting and strategic sourcing firm composed of subject matter experts spanning multiple industries.
When
Tuesday, July 27, 2021, 6:00 PM - 7:15 PM
Where
Webinar
Fees
PMI Atlanta Member: $8.00
Non-Member: $10.00
Meeting content, presenter, and location are subject to change. Refunds will not be made for changes in meeting content, presenters, or locations.
PDUs
Earn 1 PDU
Talent Triangle Category: Strategic & Business Management

PDUs can be claimed here.
For detailed instructions, please visit the CCRS User Guide.