The PMI Atlanta Healthcare Forum has 9 planned sessions throughout 2017. Proposed topics include IT & IT PMO in Healthcare, Healthcare SME/Domain Forums such as Clinical, Laboratory, Research, Tomorrow's Healthcare & Government practices/law, Thought Leadership in Healthcare, and Innovation in Healthcare Technology.
Keynote Presentation: "Avoiding and Defending Government Investigations in Healthcare-Related Projects – HIPAA, False Claims Act, Anti-Kickback Statute, and Stark Law" presented by Sean Sullivan

Light refreshments and beverages will be provided.
Earn one PDU for attending this event.
When
Wednesday, June 21, 2017
6:00 PM - 8:00 PM
Where
Philips Healthcare
13560 Morris Road
PHA University Room
Alpharetta, Georgia 30004
770-510-1444
Fees
PMI Atlanta Member: $12.00, Early Bird Rate $10.00 through June 14th
Non-Member: $15.00, Early Bird Rate $13.00 through June 14th

Please note: Effective May 2016, Forums will no longer accept cash registrations at the door. Please register in advance or via credit card at the door.
---
Presentation Details:
Government investigations and liability concerns have increasingly become a concern for healthcare providers, and now even for business associates who provide services to those providers. Healthcare in this country can be a statutory and regulatory quagmire, but understanding the potential obstacles, such as HIPAA concerns, the False Claims Act, the Anti-Kickback Statute, and the Stark Law, will provide healthcare Project Managers the background to avoid government investigations, and to also be prepared in case the government does come knocking.
This presentation will focus on the recent trends in government investigations, and overview of some of the more significant cases, and a summary of the various laws that the government typically enforces that present the most significant legal obstacles to those in the healthcare industry.
Talent Triangle Category: Leadership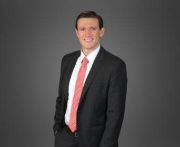 Sean Sullivan is an attorney in Arnall Golden Gregory LLP's Healthcare, Litigation, and Government Investigation & White Collar groups, with a concentration on litigating healthcare disputes and navigating regulatory and reimbursement obstacles in the long-term care and health IT industries.

For the last several years, Mr. Sullivan's practice has been focused on representing long-term care providers in high-stakes professional malpractice claims and advising companies in the long-term care and health IT industries on regulatory matters and avoiding liability. Drawing on his experience both as an Army prosecutor and defending soldiers and officers, he has also defended several companies and individuals, both within the healthcare field and other industries, in government investigations, audits, and criminal proceedings. His experience in litigation and breadth of knowledge in the industry helps him evaluate a pending lawsuit and move it towards resolution, whether by trial, dismissal, or alternative dispute resolution, as well as preventing and reducing lawsuits through incident and risk management, policy development, and regulatory guidance.

Before entering private practice, Sean was a U.S. Army JAG Officer, most recently serving as a Trial Defense Attorney, where he represented soldiers, officers, and professionals accused of criminal misconduct or substandard performance, and tried over 40 cases on military bases across the Southeast.
Meeting content, presenter, and location are subject to change. Refunds will not be made for changes in meeting content, presenters, or locations.
Logging PDUs:
For detailed instructions, please visit the CCRS User Guide.