"What's a "PMP" and Why Should You Want to Be One?"
Presented by Laura Davidson, PMP, PMP-RMP, CSM, SAFe Agilist, SSGB/ PMI Chapter Member Advisory Group
The PMI Atlanta Healthcare Forum has 9 planned sessions throughout 2019. Proposed topics include IT & IT PMO in Healthcare, Healthcare SME/Domain Forums such as Clinical, Laboratory, Research, Tomorrow's Healthcare & Government practices/law, Thought Leadership in Healthcare, and Innovation in Healthcare Technology.
Presentation

The PMI Project Management Professional certification (PMP) is the gold standard designation for the Project Management profession. Do you want to learn more about how to get your PMP Certification? Come here me talk all about it! I'll be discussing the advantages of obtaining the Project Management Certification as well as sharing information about our awesome local PMI chapter and how you can get informed, involved, and investing in advancing your PM career!
Biography
Laura Davidson has an eclectic work history of being motivated by opportunities that teach her new skills and grant her chances to elevate her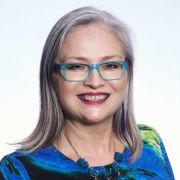 teams (morale and productivity). For longer than she likes to admit Laura has executed projects in the Supply Chain, Technology, and Consumer industries. She has completed unlikely projects; and mastered difficult relationships while always striving to deliver a quality end product. Laura is a self-proclaimed serial volunteer. She is currently a global volunteer for PMI (Project Management Institute) serving as a Chapter Member Advisor working to align processes at the ~300 worldwide PMI chapters. She is the Past President of PMI Atlanta. In 2019, Laura will combine her business and leadership skills to serve the local National Speakers Association as President to the Georgia Chapter. Laura is an effective and entertaining communicator with a genuine desire for helping others improve both their personal and professional situation.
When
Wednesday, February 20, 2019, 6:00 PM - 8:00 PM
Where
Philips Healthcare, 13560 Morris Road, PHA University Room, Alpharetta, GA 30004
Fees
PMI Atlanta Member: $12.00, Early Bird Rate $10.00 through February 13th
Non-Member: $15.00, Early Bird Rate $13.00 through February 13th
Forums no longer accept cash registrations at the door. Please register in advance or via credit card at the door.
Meeting content, presenter, and location are subject to change. Refunds will not be made for changes in meeting content, presenters, or locations.
PDUs
Earn 1 PDU
Talent Triangle Category: Strategic & Business Management

PDUs can be claimed here.
For detailed instructions, please visit the CCRS User Guide.