Healthcare (Virtual) Forum - 230215
"Strategies for Data Modernization of the Nation's Vital Statistics Ecosystem" presented by Prachi Mehta, Health Scientist and Cindy Bush, Health Scientist, Centers for Disease Control and Prevention (CDC)
The PMI Atlanta Healthcare Forum has 9 planned sessions throughout 2023. Proposed topics include IT & IT PMO in Healthcare, Healthcare SME/Domain Forums such as Clinical, Laboratory, Research, Tomorrow's Healthcare & Government practices/law, Thought Leadership in Healthcare, and Innovation in Healthcare Technology.
Presentation
In the era of public health pandemics and rising mortality rates from COVID and other emerging infectious diseases non-infectious conditions (e.g., drug overdose deaths, suicides), the importance of timely mortality data for public health decision-making becomes even more critical. While timeliness of birth and death data has improved considerably in recent years, delays in reporting remain due to a number of factors.
The National Vital Statistics System (NVSS) is the oldest and most successful example of inter-governmental data sharing in public health and the shared relationships, standards, and procedures form the mechanism by which NCHS (CDC's National Center for Health Statistics) collects and disseminates the nation's official vital statistics. The NVSS Data Modernization Initiative addressed these barriers by promoting strategies that strengthen the implementation and use of interoperable systems and processes across the vital records ecosystem.
This month's speakers will describe the foundational building blocks that have facilitated the ongoing success of the NVSS Modernization Initiative across the 57 state vital records offices, NCHS, and its national partners. Ongoing community engagement through the NVSS Community of Practice (CoP) and the availability of robust funding through the 2020 Coronavirus Aid, Relief and Economic Security Act (CARES Act) have been important drivers in the vital records data modernization space. The presentation will highlight strategies and project management approaches that have contributed to this success while sharing upcoming plans to strengthen the vital records ecosystem with EHRs, surveillance systems, and medical examiner/coroner case management systems.
Biographies
Prachi Mehta is a Health (Inf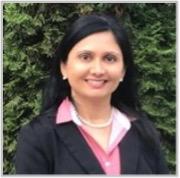 ormatics) Scientist and project management professional with over 20 years of experience at the Centers for Disease Control and Prevention (CDC) supporting diverse health systems and strengthening efforts ranging from bioterrorism preparedness, global HIV/AIDS, chronic disease prevention, and nationally notifiable disease surveillance. She has worked on US domestic national public health initiatives as well as internationally in the African region and Thailand.
In her current position at National Center for Health Statistics (NCHS), Division of Vital Statistics, Prachi supports the data modernization initiative for National Vital Statistics System. She has led the formation and ongoing growth of the Vital Statistics Modernization Community of Practice since its formation in 2020. Prachi holds a Doctorate in Public Health from the University of Illinois at Chicago and a Master's in Public Health from the University at Albany, New York. She earned a Bachelor's in environmental engineering from India.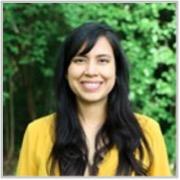 Cynthia 'Cindy' Bush MPH, MS, is a Health (Informatics) Scientist at the Centers for Disease Control and Prevention (CDC), National Center for Health Statistics (NCHS). Ms. Bush works within the Classification and Public Health Data Standards Staff (CPHDSS) and supports the development, maintenance, and implementation of public health data standards. Her duties involve meeting the needs, requirements and workflow development of Vital Records Reporting, National Health Care Surveys, and other data standards activities at NCHS. Ms. Bush has a background in Public Health and Informatics and has worked in both the private and public sector that included roles as a Clinical Informaticist, Epidemiologist, and was active duty in the US Navy as a Hospital Corpsman and Dental Technician.


When
Wednesday, February 15, 2023, 6:00 PM - 7:15 PM
Where
Webinar
You will receive an email from the PMI Atlanta Chapter with the webinar link 24 hours before the event start time.
Fees
Due to coronavirus concerns, we will be hosting this event through webinar. Because of this change, member rate is now $8 and non-member rate is $10.
Meeting content, presenter, and location are subject to change. Refunds will not be made for changes in meeting content, presenters, or locations.
PDUs
Earn 1 PDU
Talent Triangle Category: Business Acumen
PDUs can be claimed here.
For detailed instructions, please visit the CCRS User Guide.
Event Properties
| | |
| --- | --- |
| Event Date | 02-15-2023 6:00 pm |
| Individual Price | $10.00 |
| Location | Webinar |