Technology/Healthcare Recruiter Panel
PMI Atlanta Healthcare and Technology Forums are joining forces this month to provide an environment for Project Managers to adopt and benefit from the latest healthcare technology in their professional life and career. The forum also plans to bring speakers to discuss & share the best practices in healthcare technology.
Presentation Details
Our joint Technology/Healthcare Forum for July will focus on recruiting. Join us to hear a panel of speakers, from Recruiting Firms and Corporate, who will address some of the most pressing recruiting concerns:
• Professional Networking for success – tips, tricks, trends
• 2019 IT Hiring and Compensation Trends
• How to Land your Next Job
• Secrets of happy companies – love your job!
• Resume tips and tricks
Additional recruiters will be available at tables throughout the meeting and after. Bring your resumes and business cards! When you check in, be sure to pick up a card and indicate any specific questions you might have for the panel. Please note that this meeting may go longer than the normal two hours for the Forum.
PLEASE NOTE THAT THE JOINT FORUM WILL BE HELD AT PHILIPS HEALTHCARE ON MORRIS ROAD – JULY 23 2019.
Biography
Speaker: Brittney Schelich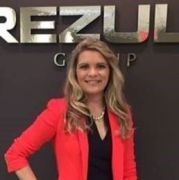 Business Development Manager, Rezult Group
Rezult Group is a national leader in the areas of recruitment, staffing, and human resources management with focus in the areas of HealthcareIT, IT and A&F markets. Over the past 14 years, the Rezult Group have changed the way many organizations utilize and successfully partner with their staffing vendors. During that time, the Rezult Group have remained true to their value proposition, "Consistently providing and retaining the most qualified candidates for our clients". The Rezult Group partner with organizations based on performance delivery opportunity rather than size of the organization. Website: www.rezultgroup.com
Speaker: Justin Thompson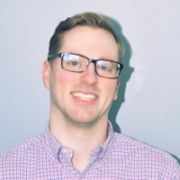 Division Director at Robert Half Technology
Robert Half Technology is a subsidiary of Robert Half International, the world's largest specialized staffing company and #1 on Forbes List of America's Best Staffing Agencies. With over 80 technology offices in the United States, Robert Half Technology provides companies highly skilled professionals who develop, support and manage technology to boost their competitive edge. They specialize in a full spectrum of services – from project, contract-to-hire and full-time IT staffing services to managed services and solution consulting. Their combination of online recruiting activities for job seekers and personalized service backed by our extensive industry experience enables us to identify and provide the talent our clients need – when they need it most.
Speaker: Holly Bail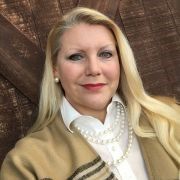 Talent Manager, OneSpring
OneSpring, LLC, an award-winning usability and design company, who's created a powerful approach to defining software applications through the use of visualization and Agile transformations headquartered in Atlanta, GA. As the Talent Manager at OneSpring, Holly identifies and places high performing consultants on federal and commercial engagements across the U.S. She is passionate and curious about all things talent management offering over 20+ years of experience in the recruiting and staffing industry while supporting varied business maturity models from technology start-ups to Fortune 500 organizations. Experienced in leading both recruiting operations and business development, Holly has created a reputation as a "stakeholder" because of her dedication to excellence, servant leadership philosophy, and commitment to community.
Speaker: Tim Visconti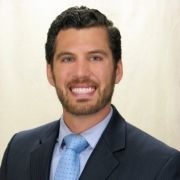 CEO & Founder PeopleLift
PeopleLift is a technology driven strategy & talent consulting firm designed to empower dreamers and entrepreneurs with a powerful suite of custom built solutions. Along with bringing the corporate perspective, PeopleLift is a rapidly growing Employee Experience (EX) consulting firm that empowers growth minded businesses with world class solutions guaranteed to accelerate the growth curve via bleeding edge intelligence, recruiting and retention programs.

When
Tuesday, July 23, 2019, 5:00 PM - 7:00 PM
Where
Philips Healthcare, 13560 Morris Road, PHA University Room, Alpharetta, GA 30004
Fees
PMI Atlanta Member: $12.00, Early Bird Rate $10.00 through July 16th.
Non-Member: $15.00, Early Bird Rate $13.00 through July 16th.
Light refreshments and beverages will be provided.
Forums no longer accept cash registrations at the door. Please register in advance or via credit card at the door.
Meeting content, presenter, and location are subject to change. Refunds will not be made for changes in meeting content, presenters, or locations.
PDUs
Earn 1 PDU
Talent Triangle Category: Business & Strategy Management

PDUs can be claimed here.
For detailed instructions, please visit the CCRS User Guide.