PMI Atlanta Holiday Celebration - 231206
Wednesday, December 6, 2023
6:00pm - 9:00pm
Celebrate the holidays with us at the beautiful Carlyle House!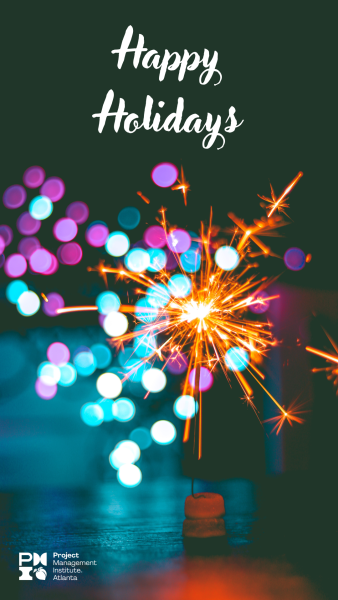 Join us in-person to celebrate our accomplishments in 2023!
Throughout the evening, we will celebrate our hard-working volunteers who met each challenge related to maintaining the quality of our programs whether they were virtual or in-person, thank our current Leadership Team and introduce our 2024 Executive Board of Directors, and enjoy time with peers and colleagues.
For our community service project, please plan to bring non-perishable items for our donation to Never Alone. Acceptable donations are:
Unopened non-perishable foods (canned goods, dry goods, pantry items)
Diapers, wipes, formula
Unopened personal hygiene products
Pet supplies
Urgently needed items are:
Canned Beans (i.e. Lima, Butter, Baked)
Pasta Sauce (very urgent)
Kid Friendly Cereal (please no Cheerios)
Boxed Pasta (i.e. Bowties, Rigatoni – please no spaghetti)
Applesauce
Potato Dishes
Mashed Potatoes
Rice Side Dishes
Saltines & other boxed crackers
Snacks of any kind
Jelly/Jam
Sugar
Mayo
Mustard
Feminine Hygiene Products (very urgent)
We look forward to seeing you all again!
Registration
Members: $30
Non-Members: $35
The PMI Atlanta Chapter has provided a discount of $10 for all registrations as a thank you to our attendees for a wonderful year.
Where

The 173 Carlyle House, 173 S. Peachtree St, Norcross, GA 30071 (Google Map)


**Effective immediately - We will no longer be accepting cash/check for walk-ins**