Wednesday, December 16, 2020
6:00pm - 8:00pm
PMI Atlanta Chapter leaders recognize the unique position we contribute in having meaningful conversations within our diverse communities through awareness and education. With Atlanta being home to numerous iconic social justice activists, we ask that you join us in understanding how to be an ally in our work environment and community.
"Marching On: A Discussion on Allyship within the Workplace" is virtual panel discussion with subject matter experts in diversity, inclusion, leadership and counseling to have open discussion and provide tips on being an ally within the workplace (virtually and in-person) and managing your mental health. We are accepting your questions during your registration to ask our panelists. The conversation will be led by event moderator with insightful feedback shared from professionals.
During registration, please submit any questions you would lilke discussed.
Moderator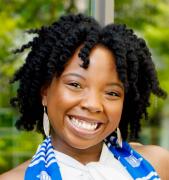 Dr. Ariel Lewis is a licensed and board-certified therapist based in Maryland. Since 2013, she has provided evidence-based, individual and group therapy for both adult and adolescent clients in community-based and private practice settings. Dedicated to leveraging a person-centered and integrative approach to therapy, she helps clients navigate various issues including grief and loss, race-based trauma, anxiety and depression, and interpersonal difficulties.
Panelists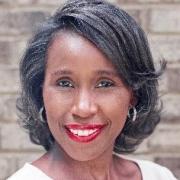 Dana Brownlee, MBA, PMP with Professionalism Matters
An energetic and innovative speaker and trainer, Dana has thrilled audiences with speaking events around the U.S. and globally. Her presentations are specifically designed to provide best practices and techniques that participants can immediately apply in the workplace. A Senior Contributor for Forbes Careers, her business expertise has been featured by numerous media outlets including CNN, The Wall Street Journal, HuffPost, The Economist, Atlanta Journal-Constitution, Redbook, Working Mother, and others. Her first book "The Unwritten Rules of Managing Up: Project Management Techniques from the Trenches" was published by Berrett-Koehler in February 2019. A nationally recognized speaker, Dana speaks to groups large and small on a variety of topics including encouraging antiracist workplaces, tips for rescuing your meetings, dealing with the difficult boss, secrets of the "Thoroughbred Leader", and discovering the keys to true work-life balance. She holds a BS, BIE, MBA, and PMP.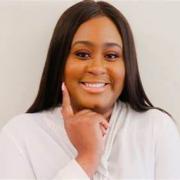 LaTasha Williams with The Modern Millennial
Every second counts in your career so I'm going to show you the exact steps to transform your career easily and quickly into GOLD that brings opportunities to your doorstep. That's where I come in! I teach professionals how to act like a millennial but harness the power of their generation- to take BOLD steps towards a new sense of career self-discovery with a strategy. Latasha's knack for seeing what hidden talents need to brought to the light, is only unparalleled to utilize career experience from a talent acquisition focused career and education that spans business, career coaching, and leadership development. With over 10+ years in HR Recruitment and Talent Development roles is coupled with diverse industry accolades that include recognized as a Top Woman in Grocery, Career Strategist by LinkedIn, Top Millennial Minds Nominee, and a Next Generation Leader by Progressive Grocer all under the age of 35. Latasha understands the real-life career barriers that job seekers are experiencing and has been committed to providing real resources to take your skills to the next level. Providing insights that the recruiters just don't want to tell you and empowering you to take back your career-and write your own career story... this is the vision of Modern Millennial! Your career. Your Way. With a Plan that helps you put your career in your hands.
Fees
Members: Free (you must be logged in to receive your discount)
Non-Members: $5
PDUs
1 PDU: Leadership