Thursday, October 18, 2018
6:00pm - 8:00pm
Join us for the October Networking event. Featuring an extended networking session with peers and PMI Atlanta leaders, this event also provides a presentation to improve your project management and professional skills.
Presentation Details
Artificial Intelligence is coming, and you need to be prepared for how it will affect the PM industry. This might mean learning to place the introvert side of yourself into a win-win position. Join Dan Jourdan as he guides the PM professional into:
Staying ahead of the curve to remain valuable to your real client
Learning the seven magic words that will help you get everything you want in your career.
Learning how to gain instant rapport with everyone you meet.
Biography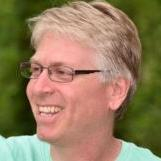 Dan Jourdan was born and raised in Suburbia New Jersey to immigrant parents who taught him the values of hard work and never giving up. Dan lives now in Marietta Georgia with his wife Sharon and two kids Matthew and Sophie.
Dan's sales methodology comes from his experience of being a former financial consultant with Smith Barney, successfully building-up and selling four small businesses, and his work as a college instructor teaching business management. Dan's sales methodology often bridges the gap between "what people think they should do" and "what really works."
Dan Jourdan is a salesman, plain and simple. Dan learned everything he knows about sales and building instant rapport from an eight-month hitchhiking trip he took when he was 21. He went across country with no money and ventured into getting small jobs and asking people to help him get across using his skills of sales. He now writes and speaks about 'how to succeed in sales and life with confidence'.
Where
The Georgian Club, 100 Galleria Pkwy SE, Suite 1700, Atlanta, GA 30339
Registration
Space is limited. Snacks and non-alcoholic beverages will be provided. Cash bar is available.
COST:
Through
Sept 25th
Through
Oct 2nd
Through
Oct 11th
Through
Oct 17th
Day of


Member Rate




$20.00

$25.00

$30.00

$35.00

$40.00

Non-Member Rate



$25.00

$30.00

$35.00

$40.00

$40.00
**Effective immediately - We will no longer be accepting cash/check for walk-ins**
Logging PDUs
Earn 1 PDU: Leadership
PDUs can be claimed here.
For detailed instructions, please visit the CCRS User Guide.