Thursday, February 21, 2019
6:00pm - 8:00pm
"Your Success is Under Your Mess!" presented by Wendy Ellin, The 25th Hour, Inc.
Join us for the February Networking event. Featuring an extended networking session with peers and PMI Atlanta leaders, this event also provides a presentation to improve your project management and professional skills.
Presentation Details
How much longer are you willing to tolerate losing money, sleep and potential new business due to excess clutter, chaos and overwhelm in your office?

WHEN YOU'RE READY TO MAKE MORE MONEY, HAVE MORE FREE TIME, AND EXPERIENCE MORE JOY IN YOUR WORK…

Wendy Ellin, wants to help you get there! This international speaker's dynamic, humorous, and realistic delivery of a topic rarely spoken about will get you thinking—and get you to take action in a way you never thought possible! In this 45 minute session, Wendy shares her simple tools and "Juicy Tidbits" for addressing a few of the issues related to chaos and disorganization in any workplace
environment, including:
*CREATING PRODUCTIVE SPACES -Declutter your life, and lose the piles once and for all

*TAMING THE TECHNOLOGY TIGER – Get your email inbox to ZERO and keep it that way

*MAY I PLEASE HAVE YOUR UNDIVIDED ATTENTION – The fine art of FOCUSING
Biography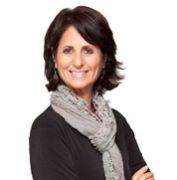 Wendy Ellin is a Workplace Productivity Consultant, International Speaker, Coach & Author of "Enough Is Enough, Get Control of Your Stuff". Her insights into living an organized life are shared in her presentations with irreverence, humor, and a level of passion that motivates her audience to TAKE IMMEDIATE ACTION. She talks about real life challenges that we all experience such as email overload, being on time (or not), reasonable expectations for getting things done, and much more. It is from Wendy's 20 plus years in the corporate arena that she drew from her own successes by working smart, not hard - that inspired her to develop the tools and techniques for increasing workplace productivity and ultimately a renewed sense of peace of mind. Wendy believes that "it's one thing to love what you do, and another to LOVE THE WAY YOU DO IT."
Where
ROAM Innovative Workspace - Alpharetta, 5815 Windward Pkwy #302, Alpharetta, GA 30005
Registration
Space is limited. Snacks and non-alcoholic beverages will be provided. Cash bar is available.
COST:
Through
Jan 24th
Through
Jan 31st
Through
Feb 14th
Through
Feb 20th
Day of


Member Rate




$20.00

$25.00

$30.00

$35.00

$40.00

Non-Member Rate



$25.00

$30.00

$35.00

$40.00

$40.00
**Effective immediately - We will no longer be accepting cash/check for walk-ins**
Logging PDUs
Earn 1 PDU: Strategic and Business Management
PDUs can be claimed here.
For detailed instructions, please visit the CCRS User Guide.