Thursday, July 18, 2019
6:00pm - 8:00pm
"Bring Your Best YOU to the Project Management Interview and Job"
presented by Bernadette Boas, Ball of Fire Consulting
Join us in the Galleria area for the 2nd of our Career Month events. Enjoy an extended networking session with your peers and PMI Atlanta leaders. We will also provide a presentation aimed to move your career to the next level.

Presentation Details
In today's competitive job market, potential employees need to set themselves apart from other candidates. The need to go over and beyond starts with the interview, but doesn't stop there. Employers are looking for professionals to bring their best and more into their job, team and company. Are you ready? We'll help get you there.
This powerful 1-Hour discussion will provide:
A view of today's job market, what employers are really looking for, and what sets professionals apart from the crowd.
The Do's and Don'ts of the job interview, daily performance and career path development.
Tips and strategies for being the best YOU in your career, business and life!
Join us for the discussion and hear some powerful lessons.
Biography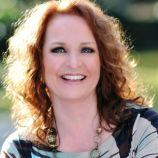 Bernadette is the founder of Ball of Fire Consulting, a business management and leadership growth company who coaches, trains and speaks to corporate and entrepreneurial professionals and organizations around the globe to ignite the leader within their teams, company and selves.
After receiving her 'pink slip to freedom' in 2008, Bernadette authored her first in a series of books, Shedding the Corporate Bitch, Shifting from Bitch to Rich in Life and Business in 2010. She also produced a successful radio show/podcast, Shed the Bitch Radio, transforming lives with her personal and professional growth tips, advice and strategies.
Bernadette has called Atlanta home for over 20 years, and is often seen running around town with her four-legged best friend, Coco.
Bernadette is a "firey" speaker who is amazing to watch in action. She lights a spark in anyone she coaches.
Where
ROAM Innovative Workspace - Galleria, 3101 Cobb Pkwy SE #124, Atlanta, GA 30339

Space is limited.
Snacks and non-alcoholic beverages will be provided.
COST:
Through
June 27th
Through
July 17th
Day of


Member Rate




$25.00

$35.00

$40.00

Non-Member Rate



$30.00

$40.00

$40.00
**Effective immediately - We will no longer be accepting cash/check for walk-ins**
Logging PDUs
Earn 1 PDU: Leadership
PDUs can be claimed here.
For detailed instructions, please visit the CCRS User Guide.