Thursday, October 17, 2019
6:00pm - 8:00pm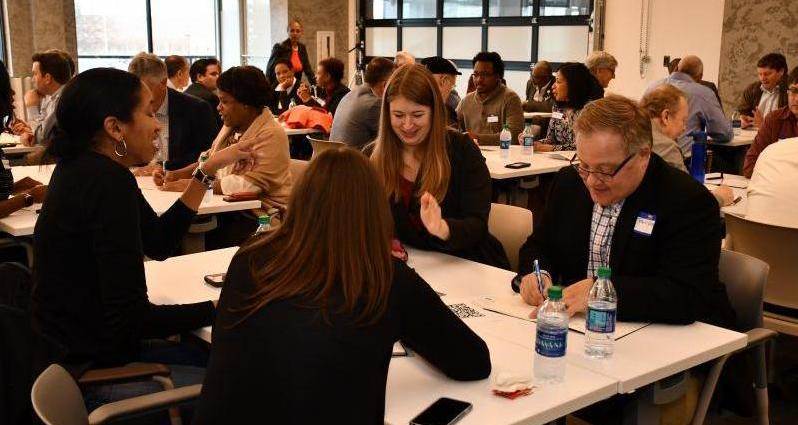 Join us for the October Networking event at ROAM Alpharetta. Featuring a structured networking activity and an opportunity to chat with peers and PMI Atlanta leaders, this event also provides a presentation to improve your project management and professional skills.
"Emotional Intelligence: A Scientifically Proven Method for Developing the Skills of Success" presented by Tarshish Jordan
Motivated business professionals are looking for every edge to be successful in the workplace. Naturally, many develop expertise in technical or task-oriented skills to enhance their careers. However, those who have a high level of awareness and control over their emotions and use their emotions to connect with others and develop positive relationships will find even greater success in the workplace.
This soft skill is known as emotional intelligence (EQ), and it is an essential element in the business world, especially in high-stress environments. If you are unable to control your emotions, they can preoccupy your thoughts and interfere with your ability to evaluate a situation objectively. On the contrary, knowing what triggers your emotional responses and understanding how to exercise self-control over them enables you to confront difficult issues and manage change with clarity and composure.
Ms. Jordan's EQ Program is designed to provide you with the knowledge and skills desired by most employers. You'll learn how to avoid self-sabotaging outcomes by altering how you perceive and respond to emotionally-charged situations. Also, you'll improve your ability to resolve conflict constructively, create a productive work environment, build and mend relationships, and bounce back from setbacks and disappointment.
Biography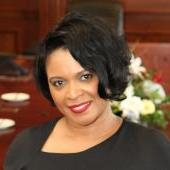 Tarshish Jordan is a transformational leader who aspires to enrich the lives of others by teaching them the benefits of displaying exceptional soft-skills.
She is the president of Red Door Consulting - a boutique professional development company that takes pride in its ability to customize human resources strategies that teach management, staff, and students how professional development efforts can help the organization achieve its stated goals and objectives.
Red Door Consulting is operated under the belief that people are the most valuable asset of a company, so Ms. Jordan helps each client develop the strengths of their employees and leaders.

Ms. Jordan is a consummate professional with over twenty years of experience guiding organizations through the process of developing dynamic and highly functional teams and leaders. She draws on her expertise with change management and scientific behavioral analysis to help a diverse client base navigate complex change initiatives, including defining corporate culture, reorganization, and improving workforce performance.
To ensure transformative results, Ms. Jordan uses a systematic approach to conducting training sessions. She combines group activities, visual presentations, and role-playing for a more engaging experience.
Where
ROAM Innovative Workplace, 5815 Windward Pkwy #302, Alpharetta, GA 30005
Registration
Space is limited. Snacks and non-alcoholic beverages will be provided. Cash bar is available.
COST:
Through
Sept 18th
Through
Oct 16th
Day of


Member Rate




$20.00

$30.00

$35.00

Non-Member Rate



$25.00

$35.00

$40.00
**Effective immediately - We will no longer be accepting cash/check for walk-ins**
Logging PDUs
Earn 1 PDU: Leadership
PDUs can be claimed here.
For detailed instructions, please visit the CCRS User Guide.